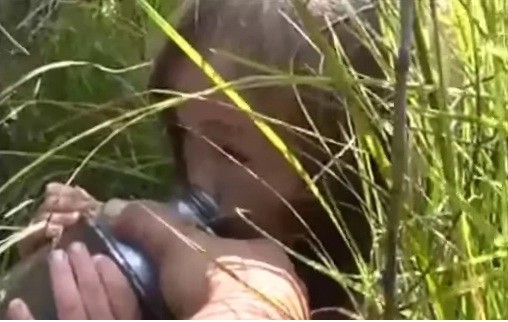 Three Year Old Karina Chikitova became synonymous with hope and happy endings after the story of her being rescued from the remote forests of Russia came to light on the 11 August edition of The Siberian Times.
Five weeks after the end of her life in the jungle, Chikitova has been discharged from the second of two hospitals in Yakutsk where she was undergoing treatment, reported ST.
Chikitova, apparently got huddled in the tall grass after wandering away from home, trying to follow her father Rodion, who had left to go to his native village on 29 July. Her mother believed that Chijkitova and her dog was with her father and did not realise that her daughter was missing until four days later, owing to the lack of phone connections in remote Siberia.
It has been reported that the three year old survived on wild berries and river water in the territories known to be the reigning grounds of wild bears and wolves. She even made a bed in the grasses, which, however, made it impossible for the rescue operators in helicopters and drones trace her.
Thankfully, Naida, family's five month old puppy, had been by her side for nine days, returned to the girl's village of Olom in Olyokminsky district, tired and exhausted. Later, sniffer dogs were deployed to trace her scent.
The breakthrough came when rescuers found Karina's footprint on the bank of a river when she had gone to drink water and next to her prints, there were the marks of a dogs' paws.
Afanasiy Nikolayev, spokesman for the Sakha Republic Rescue Service said, "In the morning, almost right after we began searches - we only made 20 metres - we saw Karina sitting in the grass. We rushed to her, got her a little tea and grabbed her to run back to the car and doctors...I carried Karina myself to the car, and she was light as a bird. She was hardly ten kilograms - but amazingly she was fully conscious."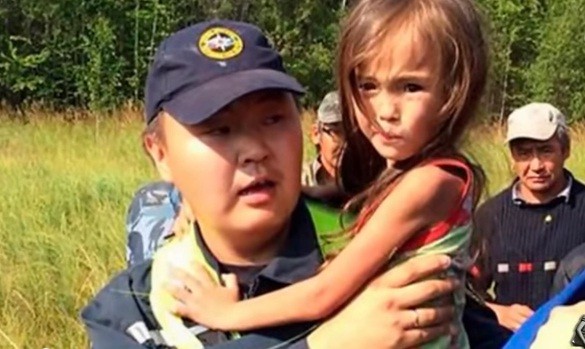 Now Chikitova is much happier and healthier and her doctor at the City City Children's Hospital, Fedora Gogoleva, told The Siberian Times that "her appetite has improved, she gained weight and feels good. She also talked with our psychologist here."
Coming from a remote village, Chikitova's survival instincts has been chalked up to growing up in close association with nature. "Certainly she went with grandmother and parents to the forest, to gather berries. Perhaps this is why she was not afraid of the forest," the doctor said.
She added, "The girl is communicative, active, her emotions are positive. She gets along well with other children, plays with them" and also said that the three-year-old has a strong-willed character that gave her the strength to survive.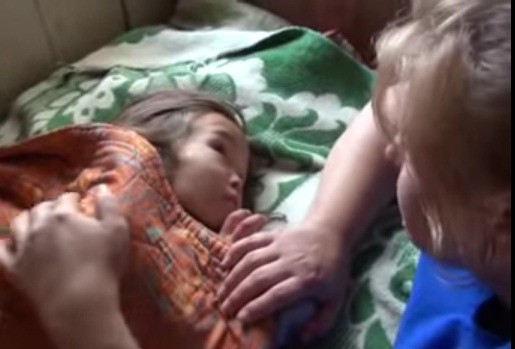 However, her occupational therapist Lyubov Kolesova said that Chikitova says she does not remember much of the incident.
Here is a video of the rescue operation that was posted on ST' YouTube channel.