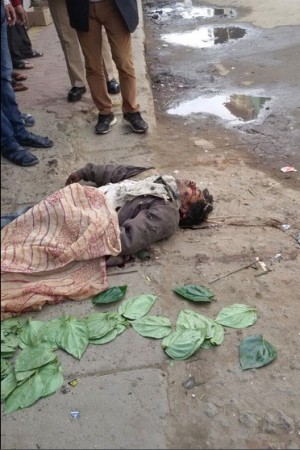 Three labourers were killed and four seriously injured when an improvised explosive device (IED) exploded near a market in Manipur's capital Imphal on Sunday, the police said.
"An IED (Improvised Explosive Device) that was planted by the roadside near Khuyathong area, close to Imphal market, exploded killing three labourers and wounded four others," IANS quoted a police official as saying.
The injured have been rushed to Regional Institute of Medical Science and Hospital and their situation is said to be critical.
Senior police officials along with additional security forces tried to nab the people who planted the bombs but was unable to find any. Also, no militant group has taken the responsibility yet.
Earlier, on 15 December, a labourer lost his life and five persons sustained injuries in a bomb blast near Mahatma Gandhi Avenue in Imphal.
The police suspected that the bomb was allegedly planted by militants.
Such incidents have been taking place in Imphal time and again. In 2013, two bomb blasts had in two different months had taken lives of 10 people and injured 12 others, both allegedly carried out by militants.
In October 2008, a high density bomb blast in Imphal's Ragailong area killed 17 and injured over 30 people.