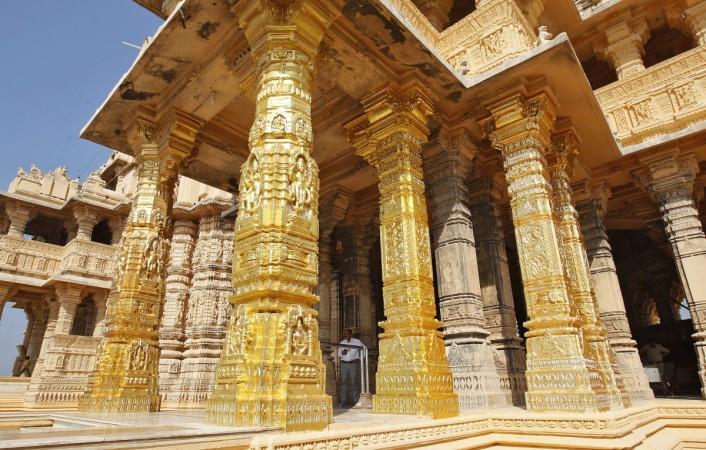 At least three of the 10 terrorists who had entered Gujarat from Pakistan were killed, according to reports. These terrorists had planned to carry out attacks, similar to that of the 2008 Mumbai bombing and shooting attacks, on Somnath temple on Maha Shivratri.
The rest of the terrorists have also been tracked to regions in western India, IBN Live quoted its sources as saying.
An alert was sounded in Gujarat and later in New Delhi after Pakistan's National Security Adviser (NSA) Nasir Khan Janjua informed his Indian counterpart Ajit Doval about the infiltration of 10 terrorists into Gujarat from Pakistan. The terrorists had later reportedly sneaked into New Delhi.
Several reports had suggested that the terrorists were members of Lashkar-e-Taiba (LeT) and Jaish-e-Mohammed (JeM). The Intelligence Bureau had also warned of probable attacks in malls and markets in the national capital, besides Gujarat.
Days before Pakistan warned India about the infiltration, the Border Security Force found an abandoned Pakistani boat off the Kutch coast, the border district connecting Pakistan and India. Two more Pakistani boats were found in the past few months.
Several terror alerts were issued in the last few months in India, especially after a group of six militants attacked an Indian Air Force base in Pathankot, Punjab, Jan. 2. At least seven security personnel and all the six attackers were killed in the encounter that continued for around three days.
India claimed that Pakistan-based JeM was behind the attack and raised the matter with its neighbour, following which Pakistani Prime Minister Nawaz Sharif initiated an investigation into the attack based on evidence provided by India.