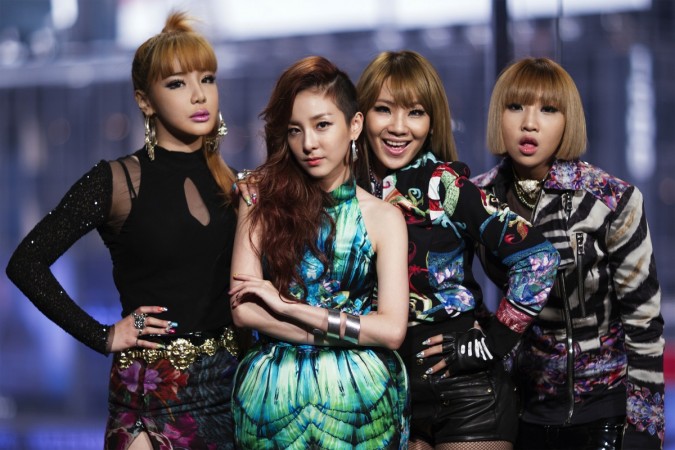 Fans have waited long for 2NE1's comeback, and a recent photo teased that the band would return in the summer of 2016. This teaser photo, which appeared on an online community on Wednesday June 24, stirred excitement and enthusiasm among fans. However, it has turned out to be a fake poster.
According to the latest news, one user posted a picture with palm leaves in the background. On it was superimposed, "2NE1: TWENTY ONE 2016 COMEBACK." The teaser image even had an YG Entertainment logo on it.
Allkpop reported that fans of the all-girl band were thrilled when they saw the poster. However, it soon became apparent that it was a hoax. Netlizens found out that it was made by a fan.
One fan commented, "I wouldn't have known that it was fake if I didn't read the comments." Others commented in a similar fashion, with many thanking netizens for pointing out that the poster is a work of art by a fan. Nonetheless, many pointed out that the poster did look good, even better than what the entertainment company designs.
Although the teaser poster turned out to be fake, 2NE1 is indeed rumoured to make a comeback in the summer of 2016. YG Entertainment announced that the trio would appear as a group after Minzy exited the band in April.
The band member refused to renew her contract, leaving Dara, CL and Bom to become faces of one of the oldest K-pop bands. YG Entertainment's 2NE1 hasn't released an album since 2014 and according to several reports, the band is expected to make a comeback after the company's new girl group debuts in July 2016.