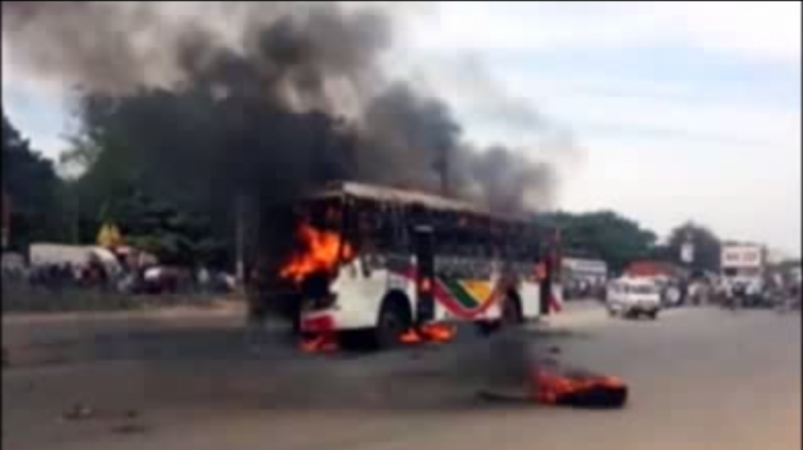 At least 26 people, mostly tourists from China, died after a bus rammed into a railing on a highway and caught fire in Taoyuan City on Tuesday.
The mishap happened around 1 p.m. on a road that links the No.2 freeway with the Taiwan Taoyuan International Airport. The passengers were on their way back to the airport to take a flight back to their country. The passengers included 23 tourists, and a Chinese and a Taiwanese guide. They had started their Taiwan tour on July 12, Taiwan News reported.
Nobody, including the driver, survived the crash. The deceased include 10 men and 16 women, including three children.
The cause of the crash is yet to be established.
The authorities issued a preliminary statement stating the front of the bus caught fire first following which the driver lost control of the vehicle and crashed into a railing on the highway. The position of the bus made it impossible to open the emergency escape door.
This crash is the biggest disaster since 1992 when a bus fire in Taoyuan claimed the lives of 23 people, mostly children.
Taiwan is a popular travel destination for the Chinese. However, the Chinese government has been trying to limit numbers following the coming up of the new administration headed by President Tsai Ing-wen, whom China considers a supporter of Taiwan's independence.