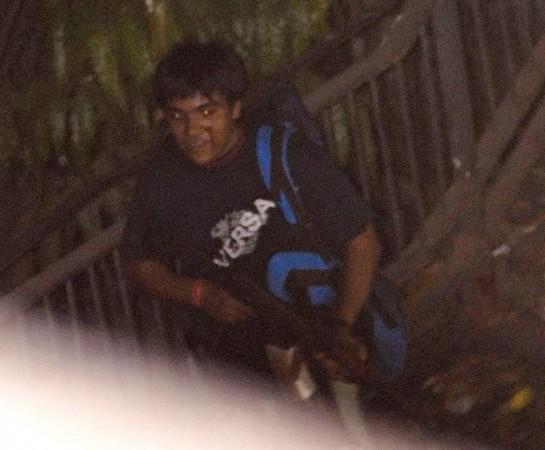 On this day, four years ago, India's financial hub Mumbai came to a standstill after terrorists carried out a series of attacks across the city, killing 166 people and injuring many others.
The fourth anniversary of the 2008 blasts came just five days after Ajmal Kasab, the lone terrorist of the 26/11 Mumbai terror attacks who was captured alive, was hanged at Pune's Yerwada jail on Wednesday.
[26/11 MUMBAI TERROR ATTACKS PHOTOS]
The multiple attacks by ten Pakistani terrorists started on November 26 November till November 29 November 2008, killing 166 people and injuring over 300 people. Nine terrorists were killed in the police firing while Kasab was captured alive.
Attacks were carried out at Chhatrapati Shivaji Terminus, the Taj Mahal Hotel, the Oberoi Trident, the Nariman House and several other places, drawing condemnation from across the globe. The National Security Guards (NSG) conducted Operation Black Tornado on November 29 and finished off the attackers.
Ajmal Kasab, the lone attacker who survived, disclosed during interrogation that he and the other nine militants belonged to Lashkar-e-Taiba, a Pakistan-based terrorist group. He was locked up in a high-security cell at Arthur Road jail since his arrest and a special trial court awarded him death penalty, which was upheld by the Mumbai High Court.
Kasab challenged the ruling of the High Court with the Supreme Court claiming that he was not given a fair trial, but the apex court turned down his appeal. He then presented a mercy appeal before President Pranab Mukherjee but was turned down, resulting in his execution last week.