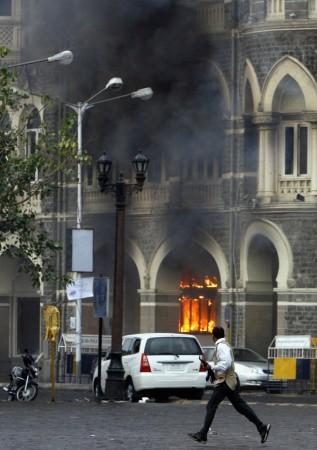 The prosecuting process against the suspects of 26/11 terror attacks suffered a setback after a Pakistani court on Tuesday ruled the findings of a special judicial commission as "inadmissible evidence".
According to reports, the court termed the evidence as illegal as the investigators were not permitted by Indian officials to cross examine the witnesses. The court's move may further slow down the prosecution process against the suspects involved in the gruesome terror attacks against India, which was already moving at a snail's pace in convicting the accused culprits.
Pakistan is largely blamed for not bringing the criminals involved in the Mumbai attacks to justice in due time. About seven suspects are standing trial in Pakistan for their involvement in the 26/11 attacks. One of those accused includes Zaki-ur-Rehman Lakhvi, a senior head of Lashkar-e-Taiba (LeT).
The eight-member panel, which came from Pakistan to India in March this year, was not permitted access to lone captured terrorist Ajmal Kasab. However, the group was allowed to record a statement of the judge who heard Kasab's confession. The members were also given access to the doctors who conducted an autopsy on the 26/11 victims and nine other terrorists who were gunned down during the attack.
Chaudhry Habib-ur-Rehman, the concerned judge of anti-terrorism court no. 1 at Rawalpind, said that another judicial commission can visit India if the latter government permits to cross- examine the witnesses.
Indian government sources said that they would make the next move once they received the copy of the judgment, after which they will seek an explanation over the order.
In 2008, a group of ten Pakistan-based terrorists opened fire on the streets of Mumbai, which killed at least 166 and injured scores. The incident is considered as one of the worst terror attacks to have hit India.