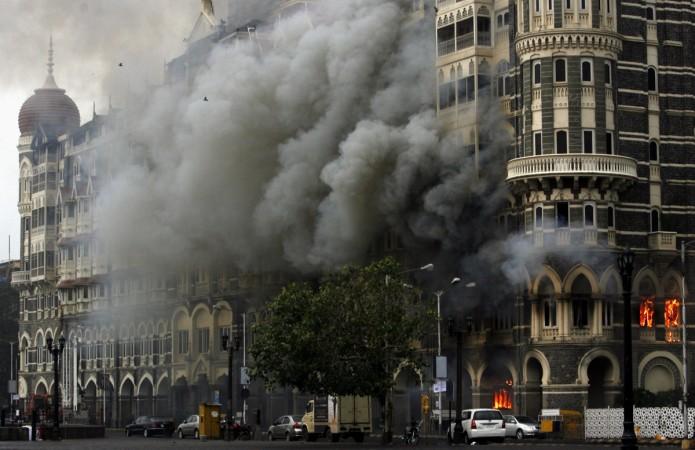 The eighth anniversary of the 26/11 (November 26, 2008) Mumbai terror attack is less than a week away. This year, it comes in the context of the "surgical strike", which has become a sort of byword to convey precise action against anything, be it terror launch pads or black money hoarders.
However, far from the swiftness that is associated with surgical strikes, victims of 26/11 attack are experiencing an agonising delay in getting justice for their loved ones living in India and abroad.
Even after eight years, there are hardly any signs of hope that the perpetrators of the crime would be punished. In fact, Hafiz Saeed, considered the mastermind of the dastardly act, has been emboldened by the tacit support given by the Pakistani establishment and the sluggish pace of justice, prompting him to threaten counter "surgical strikes" against India, apart from making boisterous claims on guiding violent protests after the death of Hizbul Mujahideen terrorist Burhan Wani in an encounter on July 8.
In September this year, India reminded Pakistan of the need to speed up the trial, as was informed by India's external affairs ministry spokesman Vikas Swarup.
Swarup said on September 16, 2016, quoting from a letter written by foreign secretary Subrahmanyam Jaishankar to his Pakistani counterpart Aizaz Ahmad Chaudhry, "The trial in the Mumbai terror attack and Pakistan has not moved expeditiously, although it will soon be eight years since that dastardly attack took place. In order to bring the guilty to book, our foreign secretary has recently written to his Pakistani counterpart, suggesting ways in which the trial could be expedited through cooperation through the legal channel."
It was on November 26, 2008, that 10 Pakistani terrorists came to Mumbai via the sea route and unleashed havoc on hapless victims, most of them Indians, while some were Americans and Israelis, at different places — CST railway station, Taj Hotel, Trident Hotel, Leopold Cafe and Chabad House.
While one of the 10 terrorists — Mohammed Ajmal Amir Kasab — was captured alive, the others were neutralised by security forces but not before they killed 166 people, including 18 security personnel, one of whom was Mumbai ATS chief Hemant Karkare. The attack that also left over 200 injured, ended on November 29.
Ajmal was tried in Indian courts and was hanged to death on November 21, 2012.
The mastermind of the attack — Hafiz Saeed — continues to elude justice in Pakistan and instigate terrorists to carry more attacks on India.
The perpetrators, other than Ajmal Kasab and Hafiz Saeed, of the attack were Zarar Shah, Javed Iqbal, Abu al Qama, Abu Hamza and Abu Kahfa, Yusuf (Muzammil) and Colonel Saddat Ullah.