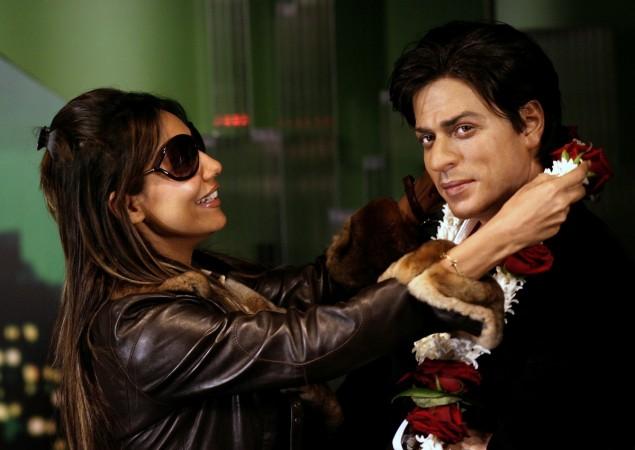 Shah Rukh Khan and Gauri Khan celebrate 25 years of marriage on October 25, Tuesday. The couple will be ringing in their special day in Spain.
SRK and Gauri aren't going for any elaborate bash; a small get together has been arranged. "A wedding cake has been ordered and there will be live musicians to bring in the special day," an insider informed Mumbai Mirror.
However, on returning to Mumbai, they will host an extravagant Diwali and silver jubilee celebrations party. The invites are apparently being sent out now.
SRK and Gauri's is a fairytale romance everyone looks up to, but the couple didn't have it easy when they started going out. First off, the superstar found really difficult to ask Gauri for a dance and finally when he did, she said she was waiting for her boyfriend.
SRK had become too possessive for Gauri and to run away from the relationship, she had travelled to Mumbai without letting him know. Shah Rukh didn't give up hope and followed her to the city of dreams, later winning her with wit, charm and love.
One would think of it as an happy ending, but there were more problems for the two. Religion and his unsettled career stood in the way of their marriage. However, Shah Rukh's in-laws were finally convinced that he is fit for their daughter and got them hitched in New Delhi on October 25, 1991.
Before they took the plunge, the couple were in a six-year-long relationship.
"I had a Fiat back then and I was dropping her home. That is when I asked her if she will marry me and went off, I didn't even wait for her to say 'yes' or 'no.' She must have said a 'yes' only, because then we were married off," Shah Rukh revealed in a TV interview.