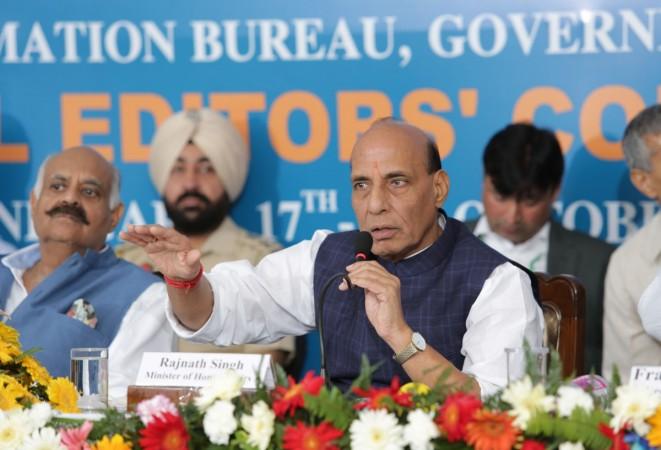 The government of India has been taking a strong stance against NGOs with foreign funding. In its latest round of crackdown, it has refused to renew the registration of 25 NGOs under the Foreign Contributions Regulation Act (FCRA), 2010, for indulging in "activities not conducive to national interest."
The Union home ministry had earlier cancelled licences of more than 11,000 NGOs for failing to apply for renewal within the deadline. Almost 1,800 more NGOs' FCRA licence renewal was stopped due to "non-submission of documents or deficient documents or other statutory shortcoming within the stipulated time."
The 25 NGOs had their documents in order and still their license was not renewed as they were allegedly not working for "national interest."
"NGOs that are not serving larger national interest or indulging in subversive activities should not be allowed foreign funding," said a senior home ministry officer, according to the Times of India.
While there were 33,158 NGOs that could receive foreign funding in India until 2015, the number has reduced to 20,000 now. Foreign funding is a major source of contribution for many NGOs. A decision will be taken by the government about the NGOs that have not sent in adequate documents by November 8.
Some of the top NGOs that are in trouble for not applying for renewal are OxfamIndia Trust, Adani Foundation, Indira Gandhi National Centre for Arts (IGNCA), Sanjay Gandhi Memorial Trust, Office of the Chief Executive Officer of Shri Amarnathji Shrine Board, Indian Medical Association, Indira Gandhi National Open University (IGNOU), Mumbai-based Jaslok Hospital & Research Centre and The Loyola College Society, Chennai.
As many as 16,491 NGOs had applied for FCRA registration renewal and only 14,730 had been found with documents in order.