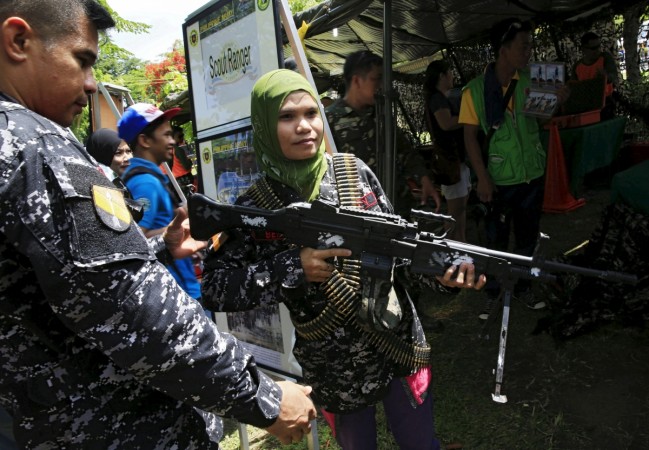 At least 23 people died in the Phillipines after a prolonged battle between soldiers and militants of the Islamic State group, an army spokesman said Sunday. Philippine soldiers battled at least 120 Abu Sayyaf militants in an island of the country.
At least 18 soldiers and five militants died in clashes on Basilan Island. The group was led by Isnilon Hapilon. Major Filemon Tan told Reuters told the Army had attacked a stronghold of the terrorist organisation. The U.S. State department has a $5 million bounty for Hapilon. One of Hapilon's sons died in the attack. A Moroccan national was also among the deceased.
"I can confirm 18 soldiers were killed and 53 were wounded," Tan was quoted as saying by Reuters.
The militant group has not confirmed the number of deceased yet. The outfit, which pledged allegiance to the Islamic State group, has attracted followers from the Southeast Asia and North Africa, and is known to have perpetrated crimes like kidnappings and beheadings.
"Our group was heading to attack them. On the way, they were ambushed," Colonel Benedict Manquiquis told AFP. "The enemy had the high ground so no matter where our soldiers fled to seek cover, they could still be hit by the heavy firepower and improvised explosive devices."
The Philippines has amped up its efforts against the militant group after an order from Philippine President Benigno Aquino. The group reportedly killed foreign nationals in the country. It had threatened to kill two Canadians and a Norwegian national after the expiry of a ransom deadline. It also released an Italian national Friday.