20th Century Boy And Girl, the upcoming MBC romantic comedy drama starring Madame Antoine actress Han Ye Seul and Rebel: Thief Who Stole The People star Kim Ji Seok in lead roles, has got a new premiere date.
The air date for the Korean mini-series has been rescheduled to next Monday, October 9. According to an industry representative, the first four episodes of the show will be telecast on the same day and it will be a two-hour special premiere.
"We ask for the understanding of viewers who have been waiting for the broadcast of '20th Century Boy and Girl,' and we will try our best to perfect it through more meticulous post-production in order to satisfy viewers," Soompi quoted the production team.
Also read School 2017 actress Han Sun Hwa to make guest appearance in upcoming MBC drama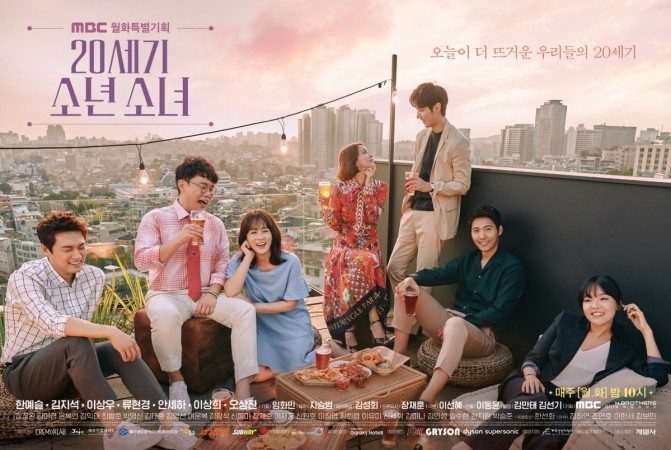 The MBC drama revolves around the life of an actress named Sa Jin Jin and her two friends, Han A Reum and Jang Young Shim. While Han A Reum is a flight attendant who follows strict diet to be in shape, Jang Young Shim is a lawyer.
The female lead meets her first boyfriend Gong Ji Won several years after they complete their studies and becomes surprised to find out that he is still loyal to her. He is a successful investor banker, who completed his MBA from Harvard University.
Happy Home actor Lee Sang Woo, actor Ahn Se Ha from The King Loves and How Are You Bread actor Oh Sang Jin will also appear in the Korean mini-series as supporting characters along with Gugudan member Kang Mi Na, who will portray teenager Sa Jin Jin.
20th Century Boy And Girl is written by Lee Sun Hye and directed by Lee Dong Yoon.