Maruti Suzuki, India's largest carmaker is cruising ahead in sales with each passing month. The Indo-Japanese marque has sold whopping 1,37,900 units of its vehicles in India in February 2018 alone. The number indicates Maruti Suzuki sold an impressive 4,925 per day in the last month.
When compared to the year-on-year figures, Maruti Suzuki has registered a growth of 15 percent. Maruti Suzuki's domestic sales in February 2017 was 1.2 lakh cars.
Maruti Suzuki launched the third generation of Swift in the beginning of February at the Auto Expo 2018 and has got a massive response with over 60,000 bookings so far. And one of the reasons for the sudden spike in sales has been attributed to the deliveries of the car gaining momentum.
Having said that, Maruti Suzuki's popular models like the Baleno premium hatchback and the Vitara Brezza compact SUV have also done their job with delightful numbers. Maruti Suzuki's utility vehicles registered 20,324 unit sales with 13.8 percent growth over the 17,863 units in February 2017. The Vitara Brezza that finds over 10,000 takers every month is undoubtedly the key model in UV sales complemented by S-Cross.
The compact car range of Maruti Suzuki that includes models like the Swift, Ignis, Celerio, Baleno, and Dzire, registered a massive growth of 38.7 percent. The range found 65,213 takers in February 2018 against 47,002 unit sales in February 2017.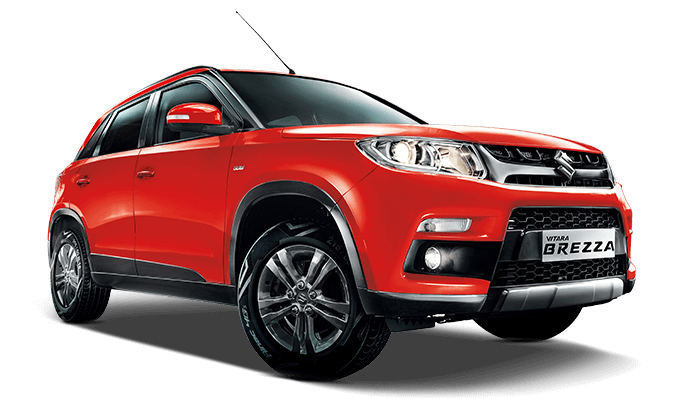 Maruti Suzuki presently remains unchallenged in the passenger vehicle industry of India with nearly 50 percent market share. It sold a total of 16,02,522 cars in 2017, registering a double-digit growth once again. That means the company has found three buyers in every minute, selling 4,390 cars every single day in 2017.
The dream run of Maruti Suzuki is expected to continue in 2018 as well with the strong sales of the newer generation models. The company is also preparing festive season launch of the new Ciaz sedan. This is expected to boost the sales of the company further in 2018.