Honda has unveiled the 2018 Gold Wing and Gold Wing Tour in a special event at Santa Barbara, California. Honda Gold Wing is very much famous among the motorcycle enthusiasts for its technology features.
As per MacRumors, this is the first time a motorcycle is coming up with CarPlay. The all-new Gold Wing 2018 will sport 7-inches LCD Panel on the dashboard, which will support CarPlay. Basically, CarPlay app is made to link your iPhone with your car while driving. You can get directions and make calls directly from the default display of your car and you can play music with this app as well.
The question is how it will work for a motorcycle? The answer is quite simple and very much similar to the car version. All you need to do is to connect your iPhone to the bike via USB cable located in the rear trunk compartment, and you are all set to go.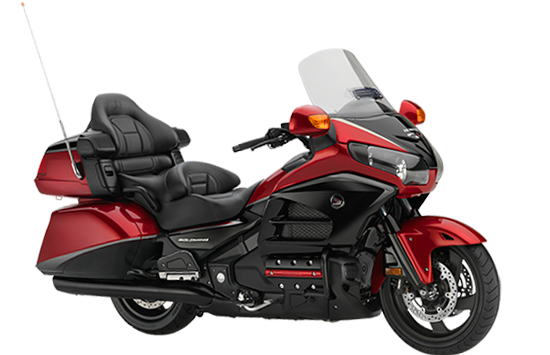 A Bluetooth headset must have to be paired with it, which enables access to Siri, phone calls, and other voice features. Riders mainly have two options to navigate CarPlay interface, either by the four-way joystick which is mounted on the left side of the dashboard or a rotary knob located on the tank section.
The tank controls also come with the features to activate heaters on the seats and handlebar. This new variant of Honda Gold Wing is entirely focused on touring and long rides. As far as engine concern, this brand new series will come up with a six-cylinder liquid cooling engine, throttles by-wire system with multiple riding modes, like sports off-road and much more.
Honda made some major changes in the designing of the bike by reducing its weight by 90lbs lighter than the previous model. It's not only lighter but slimmer also which makes it more attractive but unfortunately it ended up reducing the cargo space in the bike.
It also arrives with central locking and keyless features which is still a rear feature on motorcycles. According to Cnet, this latest addition introduces an optional dual-clutch transmission, a seven-speed unit which will shift entirely automatic.
The all-new Honda Gold Wing will be available for purchase by February 2018. And the price will start with $23,500. Tour riders have to wait a little more to roar this giant Gold Wing on the roads.