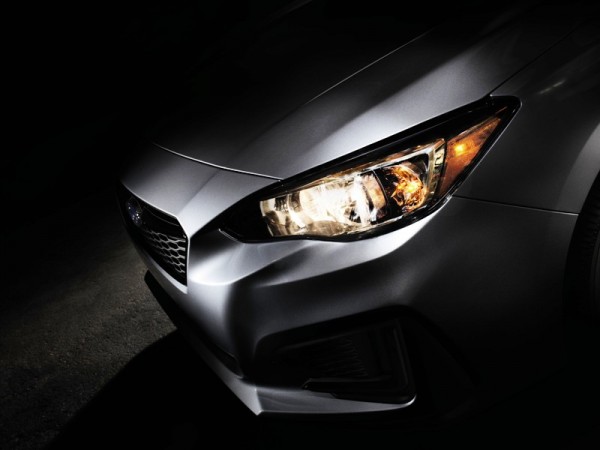 Japanese car-manufacturer Subaru will unveil the all-new 2017 Impreza at the New York International Auto Show on March 23, 2016. Ahead of the unveiling, the company has released teaser image of the car that shows a new headlamp unit and bits of the honeycomb grille.
Subaru claims the new Impreza has been completely redesigned, both inside and outside. It will feature an upgraded in-car technology and a more spacious interior. The updated model has been confirmed with all-wheel drive and modern safety technologies.
The new Impreza will be the first model to use the newly unveiled Subaru Global Platform, which underpins all the company's upcoming models. The Subaru Global Platform is part of the six initiatives, meant to enhance the Subaru brand, as described in the Company's mid-term management vision "Prominence 2020," announced in 2014. The new platform promises better straight-line stability, better noise and vibration suppression, and better comfort.
Both the sedan and five-door model will be unveiled at the show. The company is coy about the technical details for now. Industry reports indicate the new Impreza will feature a new range of downsized turbocharged mills mated to six-speed manual and optional CVT transmission. The debut range will include only the regular Impreza line-up while the WRX version is expected sometime later this year.