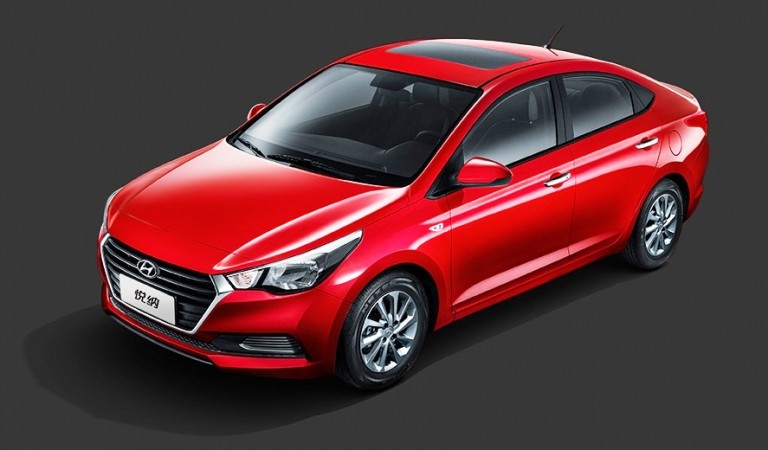 South Korean carmaker Hyundai unveiled the next generation Verna sedan at the Chengdu Motor Show in China in September. The new version of the sedan is expected to arrive in India in the second half of next year and emerging reports indicate that the car will feature a mild hybrid system.
Maruti Suzuki Ciaz is the only sedan in Verna's segment that offers mild hybrid at present. The Maruti Suzuki sedan has been registering good sales in the segment and that could be the reason for Hyundai's plans for a hybrid power train. The working principle of Verna hybrid will be in line with the Ciaz hybrid, Zigwheels reported. It will not be an outright hybrid set-up that uses power from forced induction engine supplemented by electric motor type.
Instead, Verna hybrid will use the energy generated while slowing down the car to recharge the battery. Kinetic energy, while slowing down, will be converted to electricity and stored in the lithium ion battery. This energy will reduce the load on the engine by providing momentum while accelerating from standstill. Combined with the idle stop/start system and integrated starter motor, the car will return increased fuel efficiency.
It is not clear which engine the hybrid tech will be coupled with. Maruti Suzuki Ciaz hybrid is offered with diesel variants and hence, Hyundai may also go in for Verna diesel hybrid.
The new Verna features cascading front grille, a new Hyundai design language aspect that was introduced with the i30 hatchback globally. It measures 4,380mm in length, 1,728mm in width and 1,460mm in height, making it 5mm longer and 28mm wider than the outgoing model. The new version also has a 30mm longer wheelbase. The interior has been updated with all-black upholstery. A large touch-screen is housed at the centre of the dashboard, the layout of which has been inspired from the bigger sibling, the Elantra.