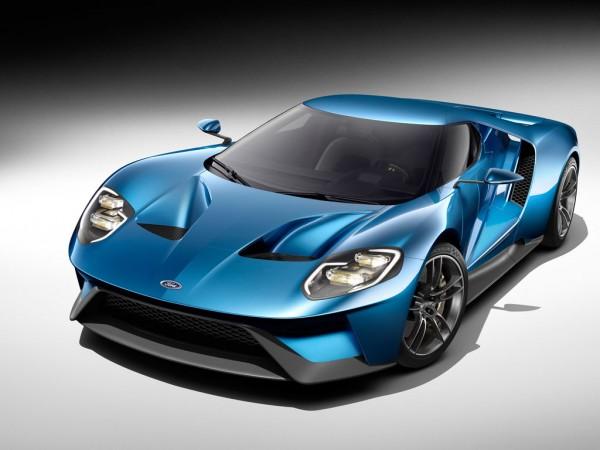 Ford has a delightful new entry in its supercar GT lineup after almost a decade. But the long-wait for this futuristic machine has been worthwhile as the 2017 Ford GT spells perfection from every angle.
Ford took the wraps off its latest GT supercar in Detroit on Monday at the North American International Auto Show, where several new entries from different brands were displayed. The all-new Ford GT is an ideal combination of the latest tech in sustainability and connectivity as well as performance.
The 2017 Ford GT is powered by a 3.5-liter EcoBoost six-cylinder engine that pushes 600 horses down the pipes, making it Ford's most powerful engine ever. The latest EcoBoost engines are based on the same architecture as in the IMSA Daytona prototype endurance race and sports a seven-speed dual-clutch transaxle transmission.
Besides the impressive under-the-hood performance features, the Ford GT is a true work-of-art. The aerodynamic efficiency is designed at its best. It has a tear-drop shaped aircraft-inspired fuselage, a curved windshield for wide-angle visibility, vertical-opening doors and deployable rear spoiler among other impressive features that enable acceleration, handling and efficiency at its best,Ford explained.
Even so, the 2017 Ford GT is not all about fuel efficiency as the company executive chairman, Bill Ford, said, "There's a lot of fuel-saving technology in here, but I'd be lying if I said this was about fuel efficiency," according to Bloomberg.
The perfect design of the sleek Ford GT is dominated by lightweight materials such as carbon-fiber and aluminium. Carbon fiber will soon embrace the entire Ford lineup in the future, which will boost vehicle's acceleration, handling, braking, safety and efficiency. The Ford GT also sports aluminium front and rear sub-frames under carbon fiber panels. The broad application of carbon fiber comes with the material's strength without adding weight to the car.
The Ford GT features 20-inch wheels with Michelin Pilot Super Sport Cup 2 tires and Brembo carbon-ceramic brake discs at all four corners of the multi-spoke wheels.
Inside the good-looking GT supercar, Ford has two seats for the driver and passenger. There is also a Formula 1 steering wheel, with all necessary controls placed right at the front and center. Drivers will have access to fully customisable digital instrument cluster that gives performance feedback.
The 2017 Ford GT will enter production in late 2016 and will hit select global markets.While Ford has reserved the pricing of the vehicle for a later time, the car is likely to come with a hefty price tag. The GT will not be seen on roads until 2020 along with more than 12 other performance vehicles.