As voting in the civic body elections in 24 districts of is underway Uttar Pradesh (UP) on Wednesday, November 22, the Association for Democratic Reforms (ADR) has come up with shocking details of malpractices and the presence of criminal elements in the fray.
An ADR survey in poll-bound districts of UP found that the candidates are rampantly violating election code and were seen distributing gifts to voters, especially in regions like Gorakhpur and Moradabad in UP.
Out of the 195 candidates tipped for mayor posts in 15 municipal corporations, 20 have criminal cases pending against them. The cases include serious criminal cases like attempt to murder, rape charges and assault and stoking hate between communities, the ADR survey revealed.
While the BJP has four candidates with serious criminal cases against them, the BSP has three such candidates and SP and Congress combine has two, following one from AAP.
The ADR noted a suspicious increase in number of couriers in certain regions in UP. Sanjay Singh, ADR's Uttar Pradesh chief co-ordinator was quoted by the Financial Express as saying, "We have found that there is a sudden increase in the number of couriers in Jhansi."
"Moreover, we have found a candidate in Gorakhpur gifting people football, his election symbol. In Moradabad, a candidate is giving brass utensils to voters. In Lucknow's Ward 53, voters are getting wall clocks."
Reports have suggested that numerous multi-millionaires from leading political parties including BJP, Congress, BSP, SP and AAP are contesting the civic polls in the state. Over sixty five of these candidates are multi-millionaires.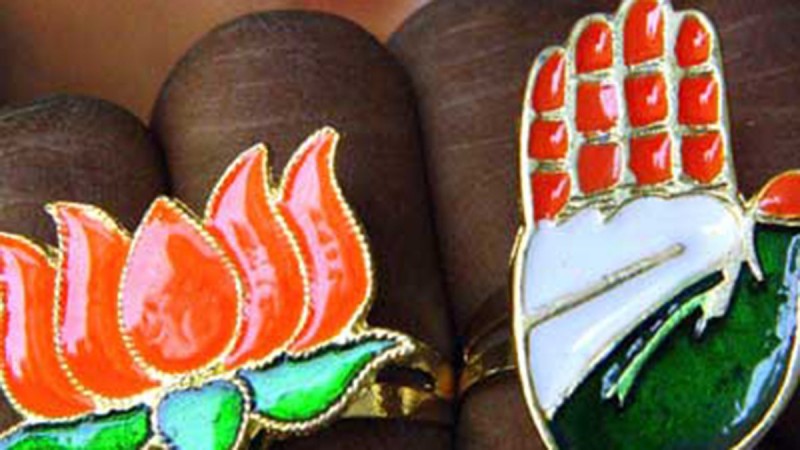 Responding to the revelations, Karan Singh Chauhan, Jhansi district magistrate, said, "Action will be initiated if any concrete information is received."
UP civic polls are scheduled to be held in three phases and next round of voting would be held on November 26 and 29, Economic Times reported.
"4,200 policemen, 1,000 home guards, eight companies of Provincial Armed Constabulary (PAC) and two Central Reserve Police Force (CRPF) companies have been deployed over poll duty,"A district official was quoted by IANS as saying.
In the first phase of civic polls, which is underway, over one crore voters from 24 districts are expected to cast ast their votes. Nearly, 4,300 candidates are in the fray.