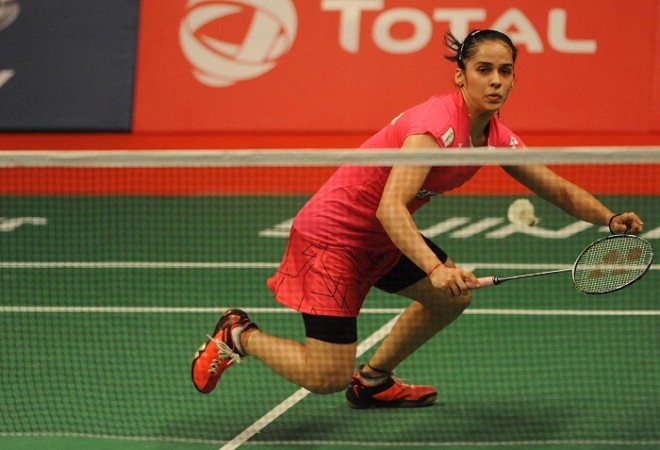 Saina Nehwal is India's hope for a medal in the 2016 Rio Olympics, which is set to start in August. The India shuttler has been bogged down by injuries in the last couple of months and has not been able to give her best whenever she participated in competitions. However, she wants to remain fit now so that she can fight to bring home a medal from Rio.
Though the nation will be eager to see Saina win a gold medal, it is not going to be an easy task. And Saina is also well aware of it and does not want to predict a particular medal – gold, silver or bronze, but is set to give her best in Rio to bring laurels to the nation.
"Let us see, I cannot predict. I am not God to predict what I am going to get, but I will work hard, and will do my best," PTI quoted Saina as saying.
The current world No. 2 won a bronze medal in the 2012 London Olympics, and has set her eyes for another medal in Rio. This will be the third time Saina will get a chance to represent India. However, the field will be more difficult with stars such as Li Xuerui, Wang Shixian, Ratchanak Intanon, Carolina Marin and Nozomi Okuhara having a similar objective of winning a medal in the Olympics.
"Last time, I was very fortunate to get bronze medal. So, hopefully, this time, if I play, I hope to get at least one medal for the country. I hope to be injury-free to participate in Rio Olympics," Saina said.
"It will be a proud moment for me to represent India for the third time."
In order to get in perfect shape, and battle it out among top stars of world badminton, Saina did not feature in some competitions as well. Saina is currently recovering from a foot injury.
"I opted out from PBL and South Asian Championship, and also other tournaments, because I wanted to be fully fit by February. I knew I will not have time to recover post-June. I was completely out of shape ... I am now playing better. Let's see how it goes about," Saina said.