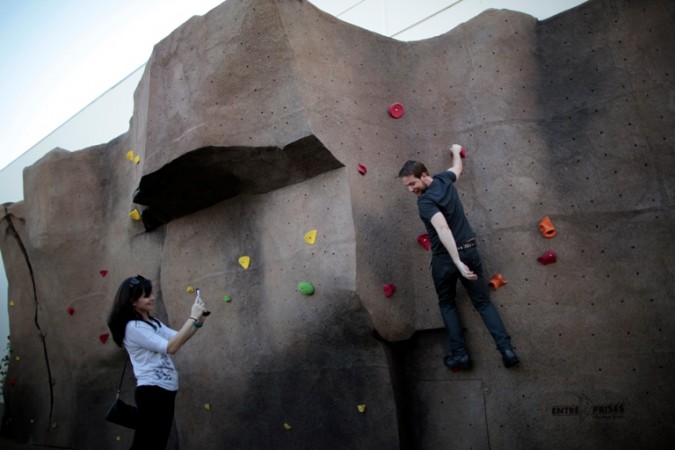 This is a tricky question but are you happy with your current employer? Workers at Google seem to be the happiest of all, who honestly recommended Google as the best place to work for in 2015. It is clearly not just excellent pay, but the mounting opportunities, great people skills and plenty of other perks like free food, on-site laundry, and yoga lessons, which are reasons enough for Google employees to rank their company the best place to work for across the U.S. and the UK.
The list of best companies to work for in 2015 was compiled by Glassdoor based on direct feedback from employees. The original list was of top 50 places to work in 2015, while 10 tech companies were taken from that list to form a separate one under the tech category. Google's number one ranking was across board, after it climbed seven spots from last year to earn a 4.5 rating out of 5 in an employee survey.
"The benefits and care of employees is obviously world class, and compensation is almost unmatchable," a Google employee for 8 years wrote in the survey review. "But the company attracts some of the best talent and best people to work with in the world, which is the most important bit. Potential impact is always huge, and it's great to wake up in the morning and hear that the company you work for is going to try and defeat death, or bring internet in balloons to rural areas."
Surprisingly, Twitter did not make it to the list of Glassdoor's best companies to work in 2015. The micro-blogging tech site ranked second in 2014 but was not anywhere on the top 50 list this year. The possible reason behind this could be the major management changes, issues with corporate direction and other internal discrepancies among company employees.
Other tech companies who made it to the top 10 list include, (Via Mashable)
F5 Networks
Facebook
Qualcomm
Adobe
MathWorks
Apple
LinkedIn
Zillow
MINDBODY