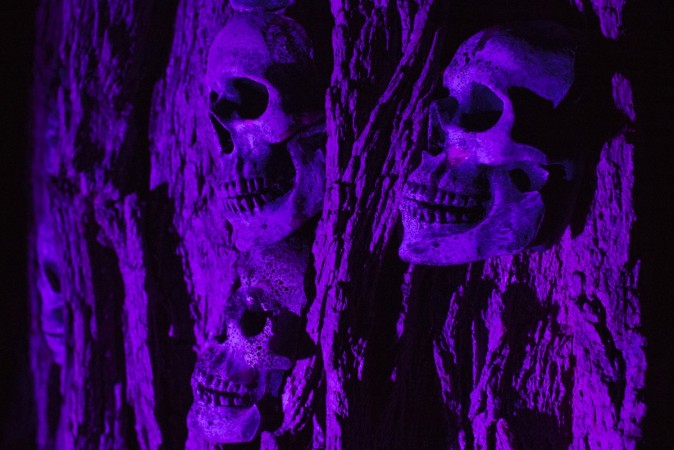 It's that time of the year again when one can only think of the spookiest costumes to wear and scariest places to visit. Halloween has turned into a money-making business with scarier stuff hitting the market each year.
This time, the Travel Channel has compiled a list of spookiest places. Few chosen spooky team experts listed scariest haunted houses which could be a great Halloween attractions.
The experts include Zak Bagans of TV's "Ghost Adventures", paranormal investigator Jeff Belander and Larry Kirchner, editor of Haunt World.
Here are a few places from the list of 'Travel's Best Halloween Attractions 2014':
Scare House (Pittsburgh)
Scare House tops the list this year because of it spooky attractions. The place creates every kind of scary atmosphere to make your Halloween special.
Netherworld (Atlanta, Ga.)
Netherworld is the place where the patrons will be scared off even while they buy tickets in the parking lot. They have more than 200 animated monsters and 100 live actors. The place has also been featured in movies like "Zombieland".
13th Floor Haunted House (Denver)
This place is technologically advanced as it has robotic scary ghosts to scare the hell out of any visitor. It is said to be the "largest and longest indoor haunted attraction" in Denver.
Fright Dome (Las Vegas)
Fright Dome has six new haunted houses which are pitch dark and give you the creepy haunted feel. The spooky place is one of Las Vegas' largest and longest running Halloween attractions.
Festival of the Dead (Salem, Mass.)
Festival of the Dead is basically to bring out your inner witch in the parties and events the place has for two weeks. It includes ghost hunting seminars and lectures on strange death rituals.
Halloween Horror Nights (Orlando, Fla.)
Revellers who want big-budget scares must visit this place at Universal Orlando this Halloween. The haunted houses are designed in such a way that visitors will feel like they are walking through an episode of "The Walking Dead" or the movie "From Dusk Till Dawn."