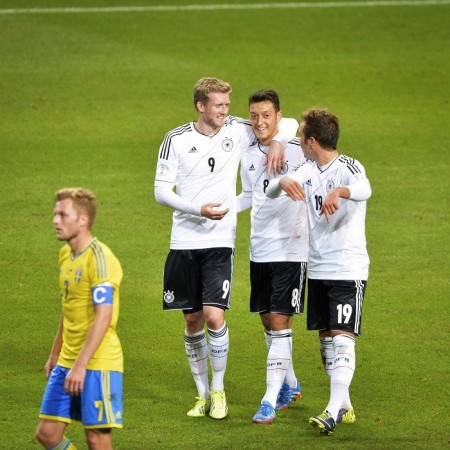 With Honduras sneaking through in the COCACAF Group as the final team to qualify automatically, 21 countries in all have booked their spots in the 2014 World Cup in Brazil.
Nine teams from Europe have started their preparations for the biggest prize in world football, with four from Asia, five from South America, including hosts Brazil, and three from North, Central America and Caribbean joining them.
There are plenty of big teams still facing an anxious wait to make it to the 2014 World Cup, with the likes of Portugal, superstar Cristiano Ronaldo in tow, Uruguay, who boast of players of the ilk of Luis Suarez and Edinson Cavani, and France having to negotiate a path through the playoffs.
The onus, of course, will be on the defending world and European champions Spain to show they are still the best team in the world, despite that heavy defeat to Brazil in the Confederations Cup final.
However, with the likes of Germany, Argentina, Netherlands and hosts Brazil showing their prowess in recent months, it looks like it is going to be an extremely tight World Cup.
Below is a list of qualified teams with a mention of the side that will take part in the playoffs as well.
Qualified teams: Europe: Italy, Bosnia, England, Germany, Belgium, Netherlands, Switzerland, Russia, Spain.
Playoffs: Portugal, Sweden, Greece, France, Romania, Iceland, Ukraine, Croatia.
(each of these teams will be pitted against another in a two-legged playoff).
South America: Brazil (hosts), Argentina, Colombia, Chile, Ecuador.
Playoffs: Uruguay (face Asian qualifier Jordan).
Asia: South Korea, Japan, Iran, Australia.
Playoffs: Jordan (face South American qualifier Uruguay).
CONCACAF: United States, Costa Rica, Honduras.
Playoffs: Mexico (face New Zealand for a place in the 2014 World Cup).