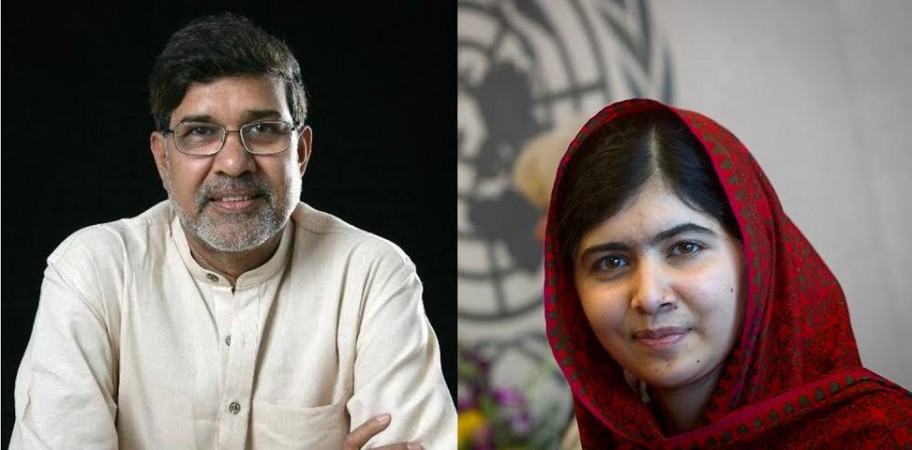 Indian child rights activist Kailash Satyarthi and Pakistan's teenage activist Malala Yousafzai will receive their Nobel prizes along with 11 others on Wednesday.
The activists from the two South Asian countries will be awarded with Nobel medals, Nobel diplomas and documents in the Norwegian capital Oslo, while the other laureates will be honoured in Sweden's capital Stockholm.
Satyarthi, 60, and Yousafzai, 17, will be sharing the $1.1 million Peace Prize.
Talking to PTI, Satyarthi dedicated the award to the children of India and said he would want the government to raise the concerns of child labour in Parliament more often and work towards protection of children's rights.
"I want to dedicate this award to the children of India. This award is for them. It is also for the people of India," an elated Satyarthi told PTI.
"We need more and more MPs to raise this issue in Parliament and laws to abolish child labour in India. I hope the government will do something pro-active in this regard. Also the society should work towards creating a culture of child rights," he added.
Before leaving for Norway on 8 December, Yousafzai expressed excitement over the opportunity to use the platform to spread her concerns about girls' education in her country.
"It's really a moment of happiness. This is such a big opportunity for me to speak up. I want to tell the world leaders: Why don't you do something? These children, my sisters, they are out of school. They cannot get an education," she told AP.
Yousafzai was shot on her face by a Taliban gunman in a bus on 9 October 2012 in response to her campaign for girls' education in Pakistan.
Yousafzai's two former classmates along with three more girls accompanied her to Oslo for the ceremony. "I'm really happy my friends are coming. I feel I am speaking on their behalf. It is important they are able to join me. This is a very big platform," said Yousafzai.
Satyarthi's wife Sumedha, daughter, son and daughter- in-law will be on his side at the Nobel Peace Prize Ceremony on 10 December.