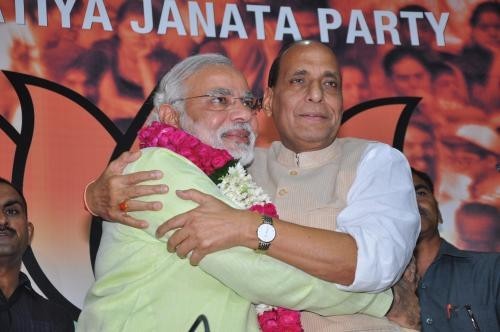 Mumtaz Ali Khan, the only Muslim minister in the Bharatiya Janata Party (BJP) government in Karnataka during 2008 and 2013, has quit the party to join rival Congress on Thursday.
He has reportedly cited the candidacy of Gujarat Chief Minister Narendra Modi as the BJP's prime ministerial nominee as reason for the change in his preference.
"Modi did not regret the 2002 tragedy. We have to work together and stop Modi from becoming the Prime Minister," Khan told the Indian Express at a press conference, where state Congress president G Parameshwara was also present to welcome the leader into his party.
Mumtaz Ali, a professor of sociology, was a close aide of former chief minister and ousted BJP leader BS Yeddyurappa. During the BJP rule in the state, Mumtaz Ali was the minister for minority affairs.
He was recently expected to join Yeddyurappa's Karnataka Janata Paksha (KJP) but the ousted leader announced his support for Modi's candidature in the PM race. KJP also declared to join the National Democratic Alliance, BJP-led coalition, for the upcoming Lok Sabha elections next year.
It is not the first time that the polarising stature of Modi has had an impact on the BJP leadership. In June, BJP's oldest ally - Janata Dal United (JDU) - branched out of the NDA as Modi was being projected as the PM candidate for the alliance.
Not concerned over the repercussion of ending the 17-year-old alliance, Bihar CM and JDU chief Nitish Kumar said, "We are not responsible for ending the alliance. We are pushed to this situation so as not to compromise with our basic principles."
He had asked the Bihar Governor DY Patil to sack all 11 BJP leaders from his government.