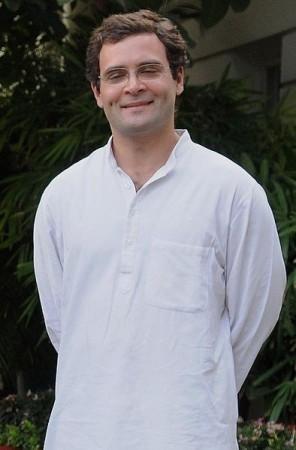 Media outlets in India feel the Congress party's decision to not name Rahul Gandhi as its prime ministerial candidate for the upcoming Lok Sabha election indicates that the party has chosen to 'play it safe'.
The party said on Thursday that Rahul would be the election campaign chief for the polls, while many party members were disappointed when Congress President Sonia Gandhi told senior leaders that the party didn't follow any tradition of declaring the PM candidate before the elections.
She voted the decision not to name PM Candidate, much to the chagrin of many members who were demanding Rahul to be named. The main opposition Bharatiya Janata party (BJP) has already announced Gujarat Chief minister Narendra Mode as its candidate for PM.
Newspapers in India feel that by not naming Rahul as the candidate, Sonia Gandhi and her party has chosen to strike a "fine balancing act" that is meant to distance Rahul from the "Tirades" of the opposition. The act also helps party secure possible allies in the general elections, the newspapers claim.
Polls have indicated that due to a string of damaging corruption scandals amid a dwindling economy, Congress party will face much difficulty to recover. The recent defeats in the four key state elections also may have prevented Sonia Gandhi from announcing the PM candidate.
"The decision of the Congress Working Committee led by party Chief Sonia Gandhi reflects the sentiment of the Congress old guard that had advised her against nominating Rahul for PM and thereby walking into the BJP trap," The Tribune said.
The Economic Times reported with similar response. It said that "the Congress has stuck to tradition and played it safe by not naming Rahul Gandhi as its prime ministerial candidate".
The Hindustan Times notes that the decision indicates that the party is simply avoiding the personality clash between Modi and Rahul Gandhi.
"The Congress has not fallen into the trap of making elections a personality clash between Mr Gandhi and Mr Modi. At the same time, the party has made it clear that Mr Gandhi is the leader of the future," it said.