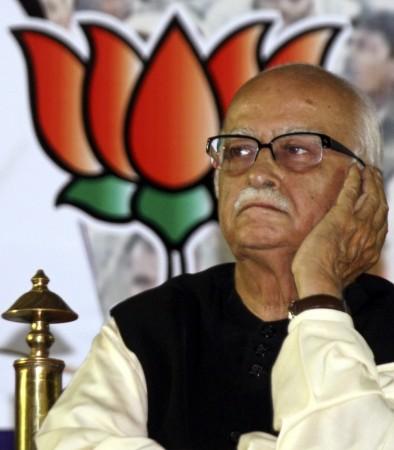 The Bharatiya Janata Party (BJP) is set to announce its election campaign chief Narendra Modi as party's prime ministerial candidate for the 2014 general elections. Rashtriya Shiv Sena (RSS) sent its congratulations to the Gujarat Chief Minister on Friday.
However, patriarch LK Advani will again object Modi's candidacy in the parliamentary board meeting which is scheduled at 5 pm in New Delhi.
"Today is a 'FriDay of Decisions'. Hope the decisions are in line with expectations of the Nation," tweeted BJP leader Shahnawaz Hussain, confirming that the party has decided to ignore the defiance of senior-most leader LK Advani and confidante Sushma Swaraj.
Even after a series of meetings between Advani, BJP president Rajnath Singh and Nitin Gadkari, Advani's obduracy has baffled the party.
Questions were raised whether he is still dreaming of projecting himself as the prime ministerial candidate for the BJP in 2014.
"Advani was the favoured candidate for PM in 1996. But he chose to make a sacrifice then. It is wrong to say PM aspiration is behind it," tweeted Subramanian Swamy, who recently merged his Janata Party with the BJP.
Advani's point of contention is that Modi's candidacy should be declared after the elections in five states in November this year as the Gujarat CM is a 'polarising figure'. Advani has reportedly said that the BJP might not benefit from anti-Congress sentiment if Modi is elevated due to his pro-Hindutva image.
And after tripping twice during the Lok Sabha election in 2004 and 2009, Advani has started believing, like many electoral pundits, that the 'minority vote' matters in winning the hot seat at the Centre.
"I believe that the mutual equation between the BJP and the minorities must be changed, in order to achieve a fundamental transformation in India's democracy, development and national integration. The BJP must take the initiative in this direction by including a Charter of Commitments to the minorities in its Agenda of Governance and Development," Advani had said during BJP's National Council Meeting in March this year.
A probable reason for Advani's close confidante Sushma Swaraj to support the delay is that she was expecting to be the first choice for the PM candidacy. In 2009, Advani made Swaraj the Leader of Opposition in Lok Sabha. In some democracies, it indicated her as the next PM candidate of the party.
Moreover, Sushma is a central party leader unlike Modi. In the history of the BJP, Modi is the first state leader to be projected as the PM candidate for Lok Sabha elections.