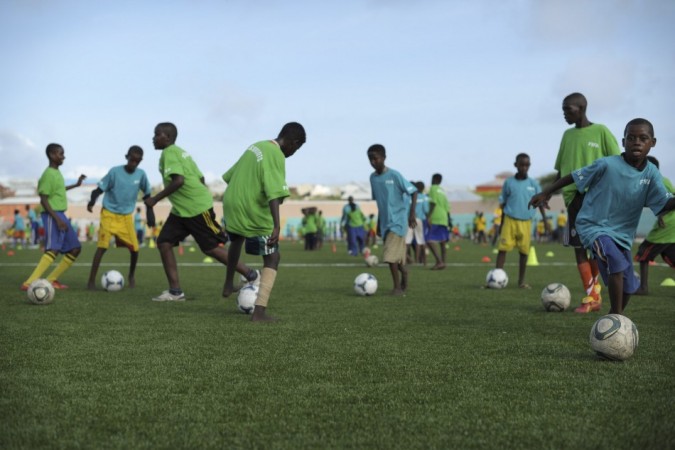 Football lovers around the world can buy tickets for the 2014 FIFA World Cup in Brazil, as sale of tickets will be opened on Tuesday night (20 August). Ticket bookings will be opened at 12.00 CET (5:30am IST, Wednesday) on FIFA official website.
Ticket prices start at USD 90 (₹5,725) for the group-stage matches in category 3 (apart from the opening match, which costs USD 220). The ticket for the final at Maracana Stadium in Rio de Janeiro will cost $440 (₹28,000) and the costliest ticket for the final will be $990 (₹62,985).
For Brazilian residents, the cheapest tickets priced BRL 30 (USD 15) are available for students, over-60s and members of the Bolsa Familia programme for 47 of the 48 group-stage matches (again apart from the opening match, which costs BRL 80 in category 4). In total, about three million tickets will be available for fans to purchase during the three sales phases, said a statement from FIFA.
FIFA's Director of Marketing Thierry Weil said in a statement that they have made the process of ticket booking simple for football fans and they will be given the choice to either "collect tickets at Distribution Centres or have them delivered to their home address, anywhere in the world."
"We learnt some lessons at the Confederations Cup and in order to improve the sales system decided to open more Ticket Distribution Centres, in locations that are easy for people to access," FIFA website quoted Weil as saying. "These centres will also be open earlier. The plan is to have them working by 15 April, with the Brazilian population in mind first and foremost."
During the first sales period from 20 August to 10 October 2013, ticket applications may be submitted at any time during the period and at the end all requests will be collected and processed together. If the number of applications received per match and category exceeds the number of available tickets, a random selection draw will take place to determine the successful applicants for the respective matches or categories, according to FIFA.
2014 FIFA World Cup, world's biggest football tournament, will be held in Brazil from 13 June to 13 July.