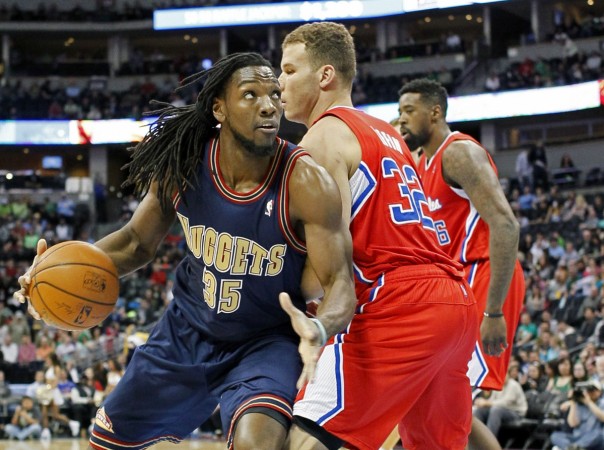 The 2014 FIBA Basketball World Cup heads into day six in Spain on Thursday. The day's action will see as many as 12 games played.
World champions USA will feature again on Thursday. Their opponents will be Ukraine.
USA are in splendid form in this tournament. They have chalked up four wins in four games. On Wednesday, they registered a 106-71 victory against the Dominican Republic.
The Americans were the favourites going into to the game and the result in the end showed why. The Dominican Republic did not start too badly as the US team held only a three-point lead at the completion of the first quarter. No team was running away with the game at this point.
It was in the fourth quarter that the USA turned the heat on the Dominican Republic as they came out all guns blazing. They racked up 22 points and in a stupendous defensive performance not even one point was conceded by them.
Kenneth Faried, the power forward and centers Antony Davis and DeMarcus Cousins were nothing short of superb in this game as they were instrumental in guiding USA to this win.
Faried in particular was outstanding as he notched up 16 points against the Dominican Republic.
The US, courtesy this win, have ended up as winners of Group C, despite their remaining match against Ukraine. Prior to this game USA had beaten New Zealand 98-71, Turkey 98-77 and Finland 114-55.
USA's opponents Ukraine go into the match on the back of a loss against New Zealand on Wednesday. The Ukranian side's form has been patchy. They have won two and lost two. The good thing for them is that they are in second place and are look most likely to advance to the round of sixteen, although a loss here might make things a little tough for them.
In another Group C encounter Turkey will clash against the Dominican Republic. The Turks, on Wednesday, came back from a 14-point deficit at the end of the first half to beat Finland.
To procure the victory, Turkey needed to take a few chances and they did just that.
"I don't think anybody believed that we could win this game at halftime," Turkey coach Ergin Ataman told FIBA's official website. "I think Cedi Osman and Sinan Guller came good for us in this."
In other matches hosts Spain play Serbia. The Spanish beat France on Wednesday. Australia and Angola clash as well, while South Americans Brazil and Argentina go up against Egypt and Greece respectively.
Where to Watch Live
Day 6 kicks off at 12:30 CET (5:00pm IST), with live coverage in India on Neo Sports and Neo Prime. The FIBA Basketball World Cup will be shown live in the US on ESPN 3 and ESPN 2. Viewers can also catch the action via live streaming online HERE. International viewers, including India, can live stream all the action HERE.