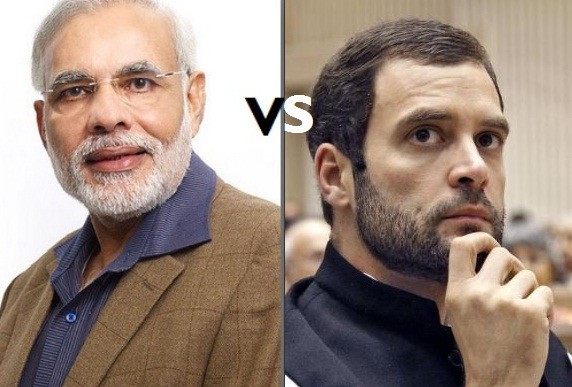 Congress leader and Union Steel minister Beni Prasad Sharma has confirmed that party vice president Rahul Gandhi is the UPA prime ministerial candidate for the upcoming Lok Sabha elections.
"This 15th Aug 2014, Rahul will hoist the flag at the Red Fort as the Prime Minister of India," Sharma said in an interview with ANI.
Many Congress leaders, including Information and Broadcast minister Kapil Sibal and Delhi CM Sheila Dikshit, have denied that the Gandhi scion will become prime minister if the party wins the upcoming polls in May 2014.
Even after PM Manmohan Singh announced, while returning back to India from G20 summit in Russia, that Rahul was his 'ideal choice' for the post, Congress was reluctant to name him as its prime ministerial nominee.
"I will be very happy to work in the Congress under the leadership of Rahul Gandhi," Singh had said.
However, Congress general secretary Digvijaya Singh was quick to say that Singh had declared Rahul's candidacy at the 'wrong time'.
In the past two months, the Gandhi heir had been vigorously conducting rallies in Madhya Pradesh, Rajasthan, Chhattisgarh and Delhi for the crucial state assembly elections.
However, there were reports of him failing to attract huge crowds in public rallies, especially in Delhi, due to which Congress had reportedly been unwilling to announce his candidature.
Dikshit, who had staged the Delhi rally for Rahul said, "When elections take place next year, and it emerges who has the numbers to form a government, then we decide on who will be Prime Minister. In this party, we do not decide before that."
If true, Rahul will be up against three-time elected Gujarat Chief Minister and BJP leader Narendra Modi in the Lok Sabha polls.