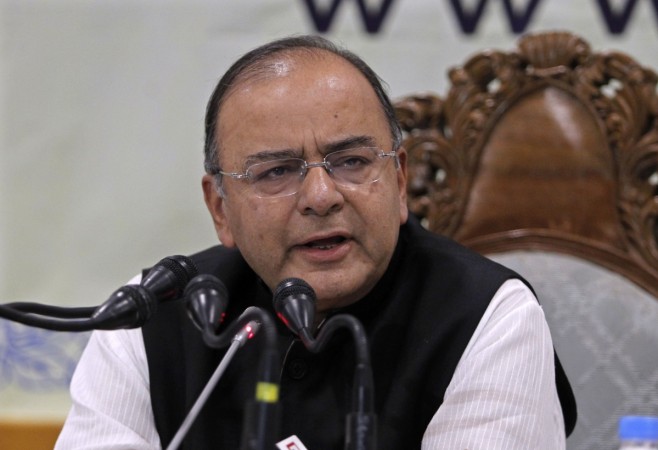 The Modi-led government announced its maiden budget on 10 July at 11:00 am and brought quite a few changes to the current economic policies.
Below is a comparison between the new budget announced on Thursday by Finance Minister Arun Jaitley and the Interim Budget, which was announced on 17 February by the then Finance Minister P. Chidambaram.
In the Interim Budget, the government had proposed the need to bring down the fiscal deficit to 3 percent of GDP by 2016-17. At that time the fiscal deficit was seen at 4.6 percent. However, the current figure is seen at 3.6 percent and projected numbers for 2014-15 is 4.1 percent of GDP.
No major changes have been made in tax rates in both the budget sessions. While in the interim budget, the excise duty on small cars, two wheelers, and commercial vehicles were cut to 8 percent from 12 percent, the current union budget hiked the excise duty on cigarettes from 11 to 72 percent, but cut duties on food processing from 10 to 6 percent.
In the interim budget, the government said that seven new airports were under construction and infrastructure debt funds were promoted to provide finances for infrastructure Projects. This time too constructions of new airports have been encouraged and the budget proposed to build 200 low-cost airports in the next 20 years to connect tier-II and tier-III cities. Jaitley also announced that e-visas would be introduced at nine airports in the country.
Education: The previous budget proposed a moratorium period for all education loans where an amount of ₹2,600 crore was provided to benefit nearly 9 lakh student borrowers. Now Jaitley has set aside ₹100 crore for virtual classrooms, and alloted ₹500 crore for five more IITs and five more IIMs in the country.
Sanitation and Health care: Focus on sanitation and health care remained the highlight of both the budget sessions. However, Jaitley emphasized more on it explaining that by 2019 every household will be covered for sanitation under the Swach Bharat Abhiyan.
The new budget proposed a policy of 'One Rank, One Pension' to retired army personnel. Additionally, ₹2,250 crore has been allotted to strengthen the border security infrastructure. In the interim budget, modernization plan at a cost of ₹11,009 crore was approved.
The Union Budget proposed plan expenditure of ₹ 5,75,000 crore for current fiscal. In the interim budget, plan expenditure for 2014-15 was seen at ₹ 5.55 lakh crore and non plan at about ₹ 12.08 lakh crore.
Surprisingly Aadhar, which was considered to be a tool of empowerment, in the interim budget failed to receive any importance at the Union budget. The project wasn't spoken about at all.
Unlike the last budget session, this time the Government has allotted ₹50 crore for safety of women on public transport and ₹150 crore for Home Ministry to ensure women's safety in larger cities. It has also allotted ₹100 crore for 'Beti Bachao, Beti padhao Yojana'.
Keeping in view that the Railway budget announced on 8 July brought quite a few harsh reactions; Finance Minister Jaitley said that the government cannot spend beyond their means. "We have no option but to take some bold steps to spurt economy; these are only the first steps and are directional."