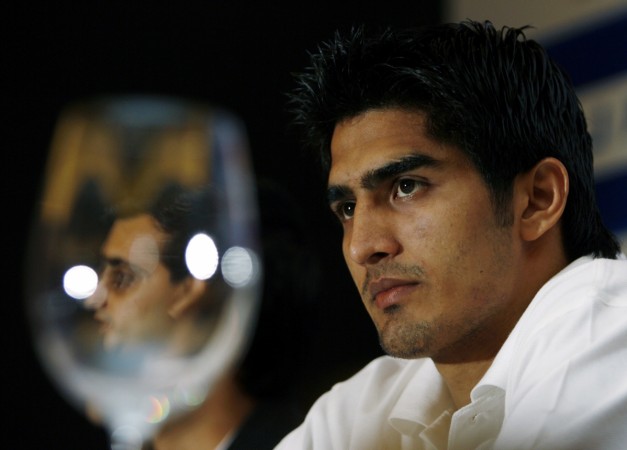 Leading Indian boxer Vijender Singh has been sidelined for the 2014 Asian Games due to a hand injury sustained during the Commonwealth Games in Glasgow.
The ligament injury in his left hand has forced Singh to take a break for an indefinite period of time, which includes the Asian Games to be held in Incheon next month, where he was the defending champion.
"It's very disappointing for an athlete. The hand is still not stable. So I have no option but to pull out," Reuters quoted the 28-year-old as saying.
"I thought I could do it and had been training to be ready for the trials but my hand is not holding up. The bone will take some time to settle down. There has been bleeding also so I have decided to play safe.
"My doctors have said that the best way to deal with this injury is to just take rest. I don't know how long it might be but hopefully it is not too long," said Singh, who won bronze medal at the 2008 Beijing Olympics, giving a boost to boxing as a sport in the country.
Singh will stay in Patiala during his recovery period and hopes that whoever takes his place to represent India at the Games does well and bring laurels to the country.
"I will remain in Patiala because there is easy access to the doctors and physios here. I hope whoever replaces me in the squad does well and wins a medal at the Asian Games," he added.
The former world no.1 had won gold in the previous Asian Games held in Guangzhou, China. But he could not appear for the trials this year, which are going on in Patiala currently.
Indian male boxers bagged seven medals at the 2010 Asian Games.