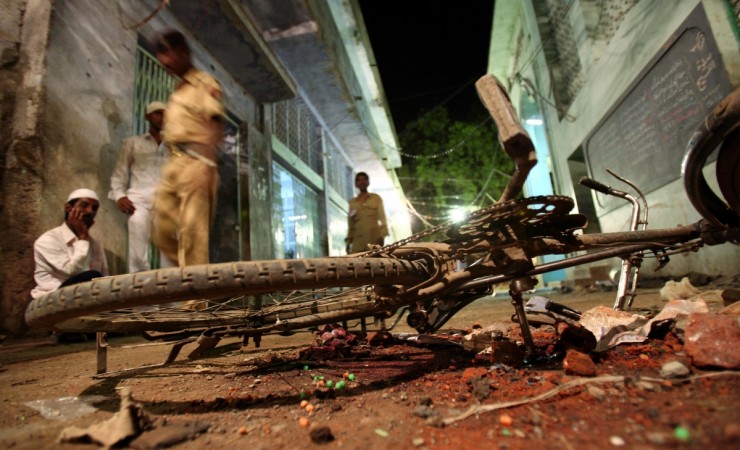 A Maharashtra Control of Organised Crime Act (MCOCA) court on Monday reportedly discharged eight men accused of involvement in a series of bomb blasts that killed 35 people in the Malegaon area of Maharashtra's Nashik district in September 2006.
The judgement was pronounced by sessions court judge VV Patil. A total of nine men were charged in the case, but one of them died a few months ago. While six accused are out on bail, two were convicted for Mumbai train bombings.
The nine accused were identified as Noorul Huda Samsudoha, Shabbir Ahmed Masiullah, Raees Ahmed Rajab Ali Mansuri, Salman Farsi Abdul Latif Aimi, Farogh Iqbal Ahmed Magdumi, Mohammad Ali Alam Sheikh, Asif Khan Bashir Khan alias Junaid, Mohammad Zahid Abdul Majid Ansari and Abrar Ahmed Gulam Ahmed. Shabbir Ahmed died in an accident, the Hindu reported.
The charge of the investigation into the Malegaon blasts was given to the Anti-Terror Squad (ATS) of Maharashtra, but was later transferred to the Central Bureau of Investigation (CBI).
The ATS had alleged the men were members of the banned Students Islamic Movement of India (SIMI) and that Pakistan-based Lashkar-e-Taiba assisted them in the terror attack, NDTV reported. The CBI, after taking over the investigation, confirmed ATS' findings.
The case was in 2011 handed over to the National Investigation Agency (NIA), which found no evidence against the nine men accused initially in the September 8 bombings that killed at least 36 people in the Muslim-majority town.
"It is submitted that the evidence collected by NIA in further investigation is not in consonance with the evidence collected earlier by ATS and CBI. No evidence was found in support of the conclusion drawn in final report filed by ATS and supplementary final report submitted by the CBI recommending prosecution of the nine accused," the IE cited excerpts from NIA's 2014 report.
The NIA had booked another set of people — Manohar Nawaria, Rajendra Chaudhary, Dhan Singh, Shiv Singh, Sunil Joshi (now dead), Ramchandra Kalsangra, Ramesh Mahalkar, Sandeep Dange in the case. Swami Assemanand, an accused in the 2007 Mecca Masjid blasts case, confessed before the NIA that Hindu right-wing organisations were behind the 2006 Malegaon blasts.