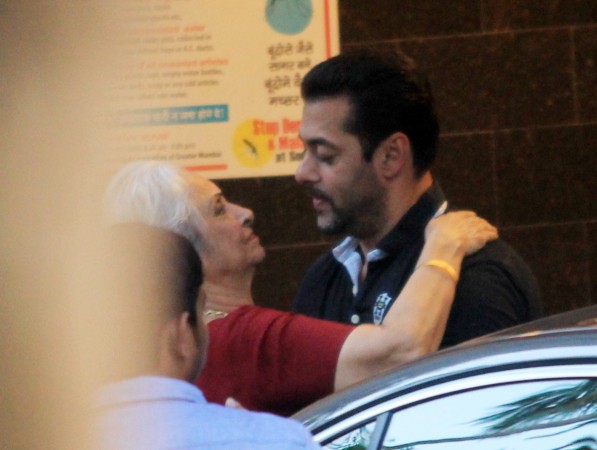 The Bombay High Court suspended Salman Khan's jail sentence and extended his bail after hearing the plea on Friday, 8 May.
The news of the bail has brought a huge relief, not just to the superstar and his family, but to millions of fans across the world.
Earlier this week, the Mumbai Sessions Court held Salman guilty of killing one and injuring four others on the night of 28 September, 2002. He has been sentenced to five years of rigorous imprisonment.
The actor, however, managed to get two-day interim bail by the Bombay High Court.
Following the High Court suspending actor's sentence, several Bollywood celebrities expressed their relief.
"It's not just a huge relief to the Khan family. It's a huge relief to the entire industry. He is gem of a person and if I may say so, all his good work that he has done is now coming in his favour. We have been praying for him and I'm happy for him. Whatever we are today, it's only because of him. He has given break to so many newcomers," Sajid Samji of writer-director duo Sajid-Farhad told IANS.
You hv heard his name...nt his story..you hv heard wt he has done...nt wt he has been through.. #SalmanBailOrJail @BeingSalmanKhan love u

— Ayesha SURESH Dhawan (@Ayesha_dvn) May 8, 2015
@BeingSalmanKhan I simpitaze with victims family, but he has right to get bail. provision in the law..

— Pritam Singh (@iampritampyaare) May 8, 2015
Joy and Happiness for @BeingSalmanKhan and family..all prayers were listened to ..jai mahasar maa

— satish kaushik (@satishkaushik2) May 8, 2015
So happppppy to hear the good news that @BeingSalmanKhan has got bail . Prayers of all have been answered

— ameesha patel (@ameesha_patel) May 8, 2015
The kindness of a man has been judged by the god himself... Good deeds never go in vain. Thank you 1 n all for the prayers n love.

— Daisy Shah (@ShahDaisy25) May 8, 2015