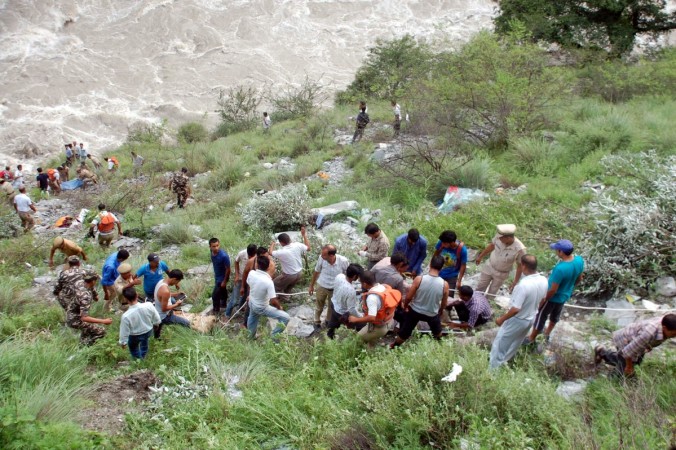 At least 20 people died and 25 were injured in Odisha's Anugul district after a bus fell off a bridge into a 50-ft ditch at Manitri on Friday. Of the 20, 14 died on the spot and six died while receiving treatment.
Locals had come to the aid of the victims, who are mainly from Anugul and Boudh districts. Among the dead are many women, including four students. Several students from Athamallik College were in the bus.
Local authorities took the injured to the nearby hospitals for treatment. The death toll is expected to rise.
"We have received a report of about 15 deaths in the accident. The bus carrying around 50 passengers was going from Boudh to Athamallik. We have deployed several ambulances. We are also considering using air-ambulance for transporting seriously injured ones," Anil Samal, the District Magistrate of Angul, was quoted as saying by the Hindu.
The driver of the overloaded bus lost control and hit the bridge side rails, eventually falling over.
To hasten the rescue process, special medical teams and fire personnel rushed to the spot in the morning.
Treatment cost of the injured will be incurred by the Odisha state government, Chief Minister Naveen Patnaik said.