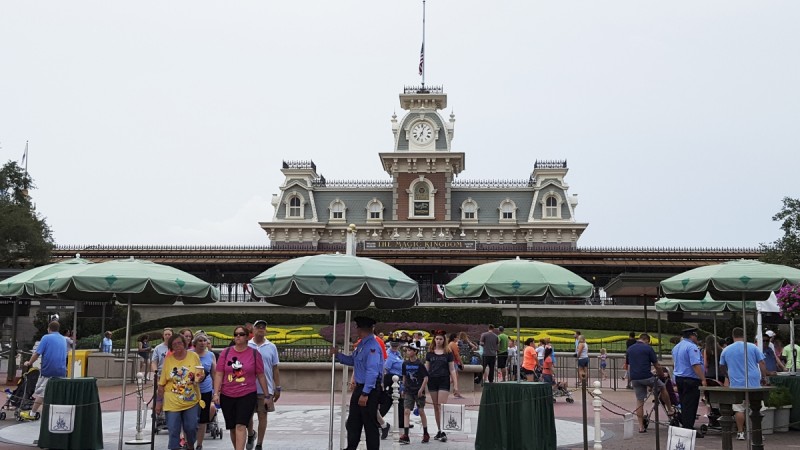 Update: June 16, 2016 8:55 am IST — The body of the two-year-old toddler who had gone missing in Orlando, Florida after an alligator dragged him from the beach has been found dead. His body was found intact, with puncture wounds, CNN quoted Orange County dive team, Sheriff Jerry Demings as saying.
The boy most likely drowned, Demings said.
"Of course, the autopsy has to confirm that, but there is likely no question in my mind that the child was drowned by the alligator," Demings said.
Update: 1:48 p.m. — Orange County Sheriff Jerry Demings said on Wednesday that "the sad reality of it is it's been several hours and we're not likely going to recover a live body," according to CNN.
Original Story — A two-year-old boy was reportedly dragged by an alligator at Disney's Grand Floridian Resort & Spa in the United States. Search is under way for the alligator and the boy. However, both have not been spotted since the boy went missing.
The boy was reported missing around 9.20pm ET on Tuesday or 6.50 am IST on Wednesday.
The police personnel of the Orange County, where the Disney resort is located, said that the child was dragged into the Seven Seas Lagoon. Search is on for the child as rescue vehicles and a helicopter have been pressed into work, the Orlando Sentinel reported.
Reedy Creek Fire Rescue, Orange County and the Florida Fish and Wildlife are part of the search, a statement from the Orange County Sheriff's Office said.
"Hopefully we will successfully recover the child before daylight," Orange County Sheriff Jerry Demings was quoted as saying by the Guardian. The boy was playing at the water's edge on the beach under parental supervision when he was snatched, the sheriff said.
The father of the child saw a 4-7ft long alligator drag away the child. The child's parents entered the water to snatch their child back from the jaws of the alligator, the sheriff said. However, they were not successful and allerted the lifeguard soon after.
"The parents diligently tried to get the child," Demings added. The child was with his family who were in Florida on a vacation.
The incident took place in Orlando, two days after a mass shooting killed 50 people in the city.
This is a developing story.