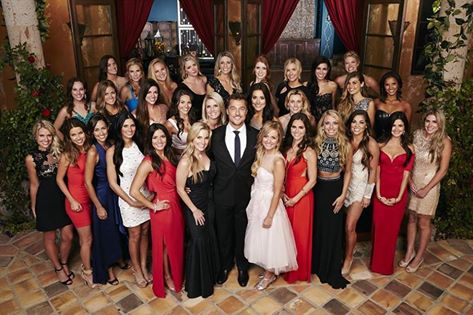 The second episode of season 19 of "The Bachelor" saw Chris Soules narrowing down his search for a partner by sending home more girls who failed to establish a connection with him.
However, he retained Ashley I., a freelance journalist, who revealed she was a virgin and appeared apprehensive that her lack of experience with men would turn out to be a disadvantage. But that didn't prevent her from indulging in a steamy make out session with Soules, which made a number of contestants insecure.
"I feel like he's my boyfriend but I'm kinda swallowing this tough pill that he's kissing other people," another contestant Britt Nilsson said.
Ashely, the Kim Kardashian look-alike, revealed her virgin status during a chat with contestants Megan and Mackenzie, and the girls were immediately envious of the 26-year-old.
"Every guy likes it. Because guys like taking your virginity," Mackenzie told Ashley. "When Ashley told me she was a virgin, I was like, 'Seriously?' I'm so jealous," she admitted. "I can't even use that because I have a kid."
"I'm so jealous that you have this," she told Ashley. "You're super pretty, you have a good personality, and you're a virgin...You have to tell him. I wish I was in your shoes...He's gonna be like, 'I want to take her virginity.'"
Interestingly, Ashley is not the only virgin of the season. Becca Tilley is believed to be one of the two virgins in the Bachelor mansion and according to spoilers, she even makes it to the Fantasy Suite. However, she doesn't lose her virginity, claimed Reality Steve.
He wrote: "Becca is the virgin, and no, she didn't lose her virginity that night either."
An insider too opened up about the Fantasy Suite date to People, saying, "It was pretty dramatic. There were still other girls in the mix and it was unclear if she was going to be 'the one'."
Season 19 of "The Bachelor" featuring Chris Soules airs Mondays on ABC.