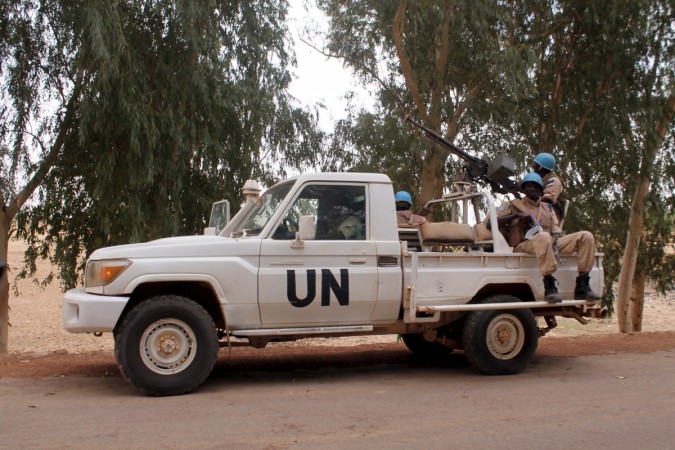 Several people were reportedly killed and many others sustained injuries in an attack on a United Nations' peacekeeping base MINUSMA in the town of Kidal in northern Mali on Friday.
The reports on the number of casualties are conflicting. While the Associated Press reported death of three people, AFP said two UN peacekeepers were killed in the attack, suspected to be carried out by Islamists.
Gunfire and mortar fire were heard at the UN base at 6:45 a.m. The attack apparently involved "a suicide car bomb," Reuters quoted Coordination of Azawad Movements' spokesman Radouane Ag Mohamed Aly as saying.
"Our camp at Kidal was attacked by terrorists early Friday morning. We fought back but two peacekeepers were killed and 30 others injured," AFP quoted a source from UN's MINUSMA peacekeeping mission as saying.
No group has claimed the responsibility for the attack, but extremist group al Qaida in the Islamic Maghreb is suspected to be behind the attack, AP reports.
The Friday's attack comes days after gunmen attacked a UN police base and an army checkpoint in two different parts of northern Mali. No casualty was reported. Al Qaida in the Islamic Maghreb had reportedly claimed the responsibility for the Feb. 5 attack.