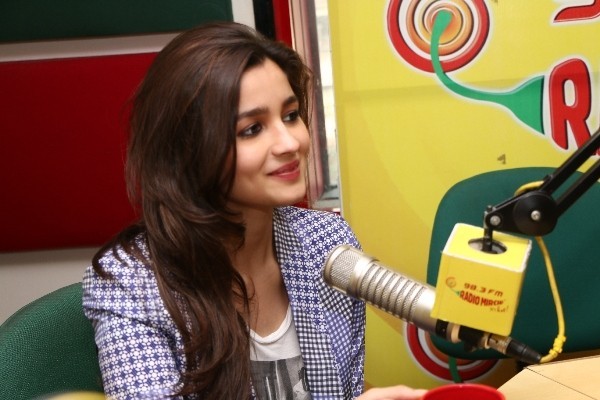 Days after releasing the poster of "2 States", writer Chetan Bhagat has unveiled an exclusive still from the film.
Featuring Alia Bhatt and Arjun Kapoor beaming as a radiant couple, Bhagat has captioned the photo with a line from his novel of the same name.
"She wore peacock blue, and her silver bangles jingled." Exclusive still of the lead pair from 2 States: pic.twitter.com/0kZnVo56wp

— Chetan Bhagat (@chetan_bhagat) February 24, 2014
The Alia-Arjun pairing looks fresh and comfortable in the shot. Bhagat also informed that the film's first promos will be out on 28 February.
2 States promo to come out in 4 days! Meanwhile, will share an exclusive still from the movie with you today! — Chetan Bhagat (@chetan_bhagat) February 24, 2014
"2 States" based on Bhagat's semi-autobiographical novel, weaves the story of a north Indian boy falling for a southern beauty and the difficulties in their cross cultural marriage.
Recently, the unique first look of the film with Alia and Arjun lying on the map of India was unveiled. The poster highlighted the culturally different background of the characters.
The mapped poster received an overwhelming response for its creative and interesting presentation of the plot of the love story.
Dear Twitter family, delighted to share with you first, the first look of #2States @2statesMovie pic.twitter.com/Gv6rmCwati

— Chetan Bhagat (@chetan_bhagat) February 21, 2014
"2 States" is jointly produced by Karan Johar and Sajid Nadiadwala and the film is slated for 18 April release.