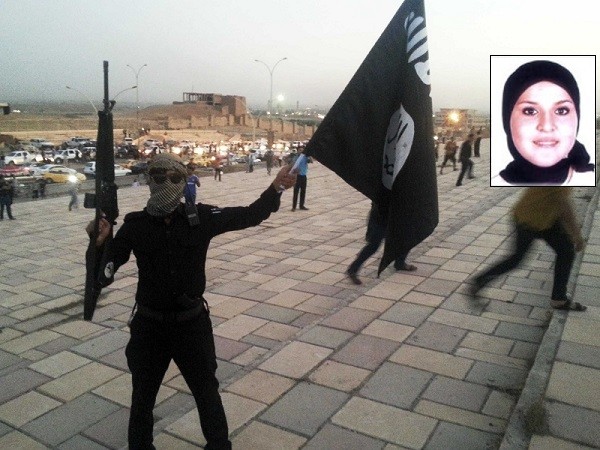 Two teenage girls, who were going to join jihad with Islamic State, have been taken into custody by Spanish police after boarding a flight to neighboring Morocco.
The two girls aged 14 and 19 are Spanish citizens from the North African enclave of Ceuta.
The Spain's National Police detained the two girls minutes after they boarded a small propeller plane at the Beni Enzar border crossing in Melilla, a tiny Spanish border town near Morocco, claimed reports.
The local television showed two girls wearing hijab being escorted out of the plane by armed security men.
The authorities quickly started a search for the girls, after the Spanish police was alerted by the family of the 14-year-old girl that their daughter is "missing."
The Spanish daily, The Local, reported that the two girls were "on the brink" of being transferred directly to Iraq or Syria by members of a Moroccan recruitment cell of ISIS.
The local dailies lauded the Spanish police for saving the young girls from a sure-shot death in Iraq and Syria.
The 19-year-old girl has been identified as Fauzia Allal Mohamed, and since the 14-year-old is a minor her identity is being guarded.
"The detention of two women recruited for jihad is a remarkable and unprecedented event in Spain," The Guardian reported citing a Spanish interior ministry statement.
"Both were trying to cross the border to Morocco with the aim of contacting the network, which would move them immediately to a conflict zone between Syria and Iraq," the ministry said.
Since announcement of its Caliphate in Syria and Iraq, the Al Qaeda off-shoot, is being monitored closely by the Spanish Authorities. It is feared that several Spanish nationals may have joined the ISIS in Iraq and Syria. And hence pose a threat to Spain that has a large Muslim population.
Earlier in June, the Spanish police busted an Islamic State recruitment network in Madrid, run by a former Guantanamo Bay inmate. Eight people were arrested in the raid, it was reported.