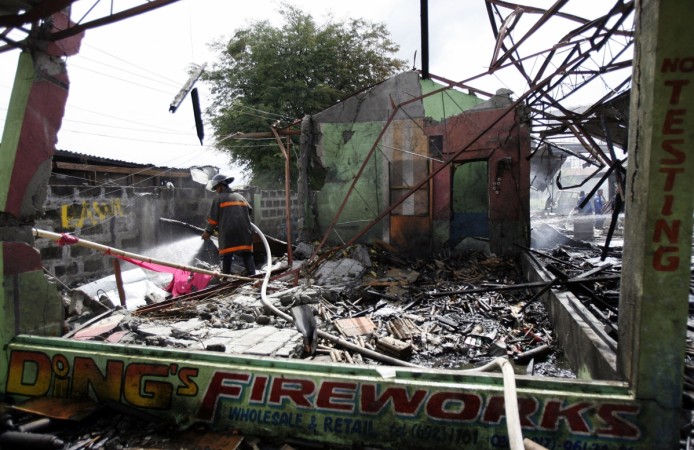 Two were killed and one injured in a blast after firecrackers stored in a house caught fire at Cherthala town in Kerala on Wednesday.
The incident took place in the afternoon, when Thomas, his son Johnson and his neighbour Susheela were making firecrackers in a shed next to Thomas' house.
Johnson, 26, survived with minor injuries as he ran out of the house soon after the blast. However, 65-year-old Thomson died on the spot while 40-year-old Susheela succumbed to injuries after she was shifted to Kottayam Medical College Hospital from taluk hospital, according to The Hindu report.
According to a local resident, the roof tiles and sheets were blown off nearly 500m from Thomas' house in the explosion and the fire spread to four more houses surrounding the area.
Though the Fire and Rescue Services team had arrived at the accident site, it took them around one-and-a-half hour to put out the fire due to multiple explosions and leaping flames.