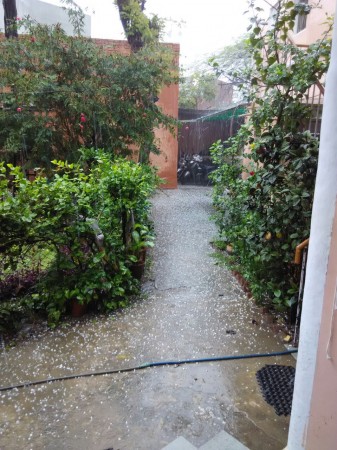 Unable to bear the destruction of their crops due to heavy rainfall and hailstorm this month, two farmers allegedly committed suicide in Rajasthan.
One of the farmers, Premshaker Meena, 20, hanged himself on Saturday evening in Ladpur village in Bundi district, while another one, 21-year-old Vinod Meena, consumed poison on Thursday evening, PTI reported.
Vinod's body was found from the bushes en route to a nearby village.
According to reports, Premshaker was depressed with the loss he suffered due to the unseasonal rainfall and thus took the extreme step, while Vinod was shocked to see his healthy crops on four bighas of land completely destroyed.
While the two young farmers took their lives, a 68-year-old farmer Rameshawar Tiwari reportedly died of shock in Kota district's Hanotiya village. Tiwari's family said that following the destruction of his crops over 40 bighas of land, he suddenly fell ill and became restless. He was then rushed to a hospital where he was declared dead.
Eleven farmers have been reported dead ever since the bad weather affected the several fields and destroyed long stretches of healthy crops. The farmers at Jalunda village of Bundi district have claimed that they haven't received any compensation from the government yet.