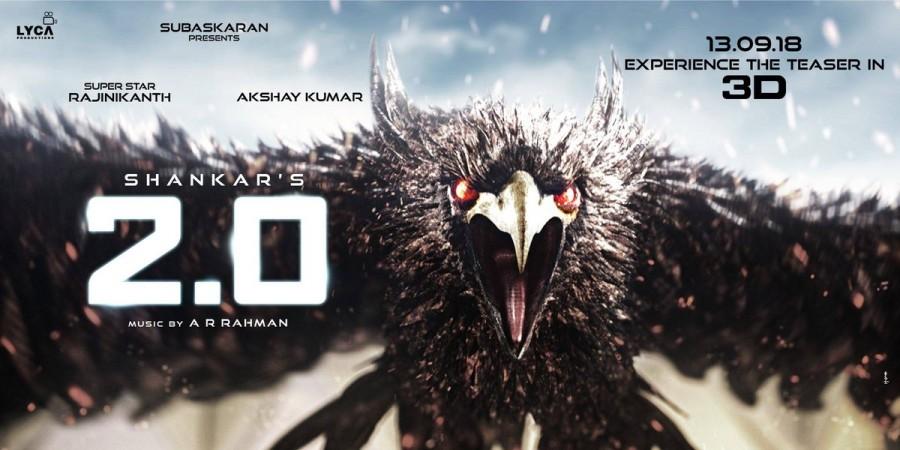 The teaser of 2.0 is set to give a never-before experience to the audience. The promo vidoes will be released in two formats – 2D and 3D.
"The teaser will release simultaneously in 3D and 2D. We are planning to screen the teaser in 3D across India and abroad in select theatres. We will release the 3D THEATRE List in India over the next few days! A lot of hard work and effort is going on to ensure you all Watch the teaser in 3D as the Magnum Opus 2Point0 is FULLY SHOT in 3D. [sic]" Lyca Productions said on Twitter.
Probabaly for the first time in Indian cinema, a movie teaser is being released in 3D format. The makers are gearing up to give a great experience with the promo, thereby creating a positive buzz before the movie releases in November.
"This is an exciting attempt and watching the teaser in 3D will be a never before seen gigantic experience! The teaser will release simultaneously on YouTube in 2D and across all screens in India and Abroad in 2D as well. [sic]" Lyca Production added.
The teaser from 2.0 will be launched on September 13 to coincide with Ganesh Chathurthi celebrations.
The magnum opus brings two big Indian stars like Rajinikanth and Akshay Kumar together for the first time. The Shankar-directorial is made with the budget of Rs 450 crore and will release in Tamil, Telugu, Hindi and Malayalam on November 29.
On the other hand, Akshay Kumar celebrated his birthday on Sunday, September 9. On the occasion of his birthday, a new poster was unveiled. He posted it on his social media accounts and captioned, "Here's a special birthday treat for all my fans.Sharing with you my most powerful character & one which has probably stayed with me for the longest time I am the dark superhero for those who don't have a voice! HUMANS BEWARE![sic]"