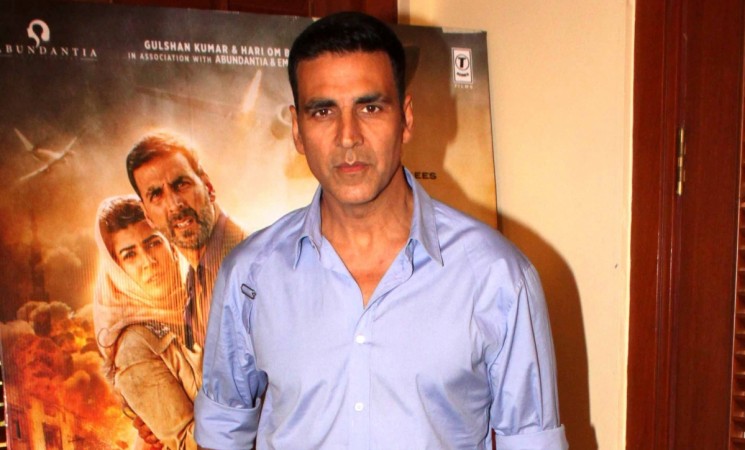 Akshay Kumar is, in his words, the first Bollywood hero to have made it in a Tamil film. And there's a funny as well as lovely reason why he said "yes" to "2.0" ("Robot 2").
"Because villains ke award mein lobbying nahi hoti! (No one every lobbies for awards for negative roles)," he told DNA. He also said awards do not make a difference and these days it isn't too hard to guess the recipients.
Done with the funny, he enunciated the "lovely" reason why he picked the film. "There's a lovely reason why I am doing this film. I loved the story of 2.0 and I find it important and relevant in today's day and age. It has a social message. That's why I love that script," he said.
Talking about the the decision to do a Tamil film, Akshay said he hoped to continue his run down South. He said he would love to dabble in regional cinema. "I had done a Kannada film, by the way, which people don't know about. It's called 'Vishnu Vijaya,' which I did at the start of my career," he said.
Unfazed by what playing a negative character would do to his onscreen image, Akshay confidently said his fans have loved him as the cold and calculative Vikram Bajaj in Abbas-Mustan's "Ajnabee" (2001). "2.0" also stars megastar Rajinikanth and Brit import Amy Jackson.
Akshay currently has a packed calendar. He has a couple of schedules of Tinu Desai's "Rustom" to finish. Based loosely on the infamous Nanavati case of 1959 in which naval officer KM Nanavati was tried for the murder of his wife's lover Prem Ahuja, the film requires Akshay to ooze 1950s' charm. Reoprts say he will be seen in cardigans and flared trousers.
"Housefull 3" promotions, in all probability, will begin in April and the film will release June 3. The Sajid-Farhad directorial features also Abhishek Bachchan, Riteish Deshmukh, Jacqueline Fernandez, Nargis Fakhri and Lisa Haydon in key roles.