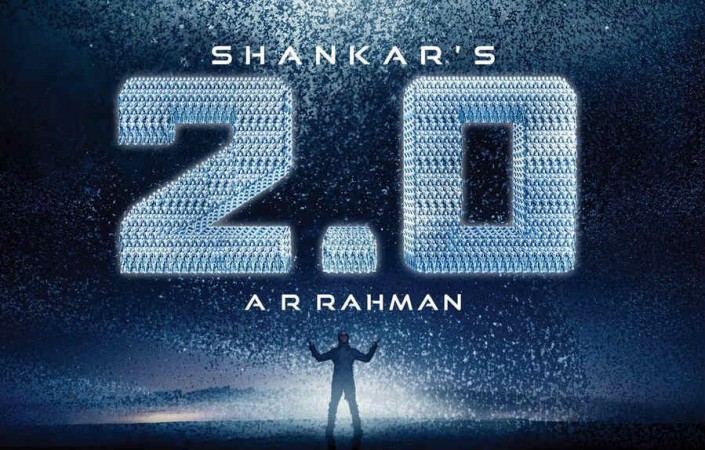 The makers of 2.0 (Enthiran 2), starring Rajinikanth and Akshay Kumar, have released the first look of the film's characters. Akshay shared his and Rajinikanth's look in the movie on Twitter.
Live: 2.0 first look launch pictures
Akshay plays the character of a bad guy in the movie 2.0 and his look has been revealed. Akshay's look suggests that he will be seen playing an evil with extraordinary powers in 2.0. Rajinikanth's appearance is much like how he looked in Robot.
The first look poster of Akshay in the movie presents him with long nails, golden eyes and shaggy eye-brows. Akshay shared the first look with the caption saying, "Evil has a new face! @2Point0 #3Diwali2017 #2PointOFLaunch [sic]."
2.0 apparently will present a story of humans clashing with robots as the second poster of the movie has a tagline saying, "The world is not only for humans." The second poster presents Akshay and Rajni facing each other as they are set to begin the battle. The third poster reveals Rajinikanth's look in a larger-than-life avatar.
2.0 happens to be a science fiction movie and apparently a sequel of Rajinikanth's film Robot. There has been a huge frenzy around the film. First, it is a Rajini movie and then Akshay has collaborated with the superstar for the first time. Moreover, Akshay will play an evil character.
The first-look launch event is happening in Mumbai and is being hosted by Karan Johar. The movie 2.0 will be released in multiple languages. Check Akshay and Rajinikanth first look in 2.0: