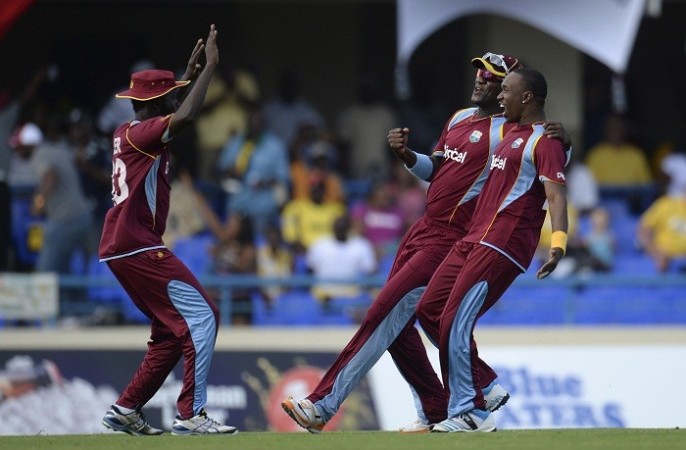 West Indies might have lost the one day series against England 2-1 not even a week ago. But, when it comes to Twenty20 cricket, they are the champions with Chris Gayle back to open the proceedings for them. Winning against England would not only boost their morale, but also prepare them fully well to defend the World T20 Championship coming up.
"Yes, England did win the one-day series," skipper Darren Sammy said. "But we've shown that, once we put them under pressure, they don't respond too well. We're looking to do that in Twenty20 - and being defending champions, we have to go out and play like that," he added.
West Indies look to make the best out of their spinning combination of the world-class Sunil Narine and the very economic Samuel Badree, as the conditions in the subcontinent will allow them to pick two spinners in the playing 11 without a second thought.
"In Twenty20, the spinners play a very important role - wherever the game is being played," Sammy said. "We welcome Badree back into the attack, with his Twenty20 economy rate, and we all know Narine is the number one bowler - and the Englishmen did not pick him too well.
"We expect it to be a run-fest, and we hope we can entertain the people and come out victorious."
West Indies is in full gear preparing for the Twenty20 world cup and would like to try out a few winning combinations just before flying to Bangladesh. Sammy said that his team was looking forward to repeat the feat they achieved in Sri Lanka in 2012.
"This is all final preparation going into the World Cup," said Sammy. "It's good to have matches where we can finalise the combination of our team and these three matches present us with that opportunity.
"It's a great feeling to be world champions. But that's all gone," Sammy added. "When we get to Bangladesh, it's a fresh start and everybody needs to do what we did in Sri Lanka again - which is to play as a team, play for the people - to defend the title."
West Indies vs England 1st T20 Live TV information [Match starts 2.30 pm local time, 6.30 pm GMT, 12 am IST]