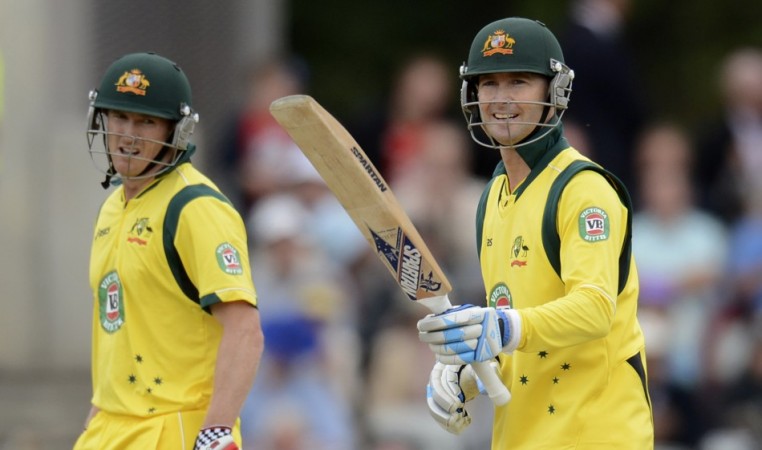 Pain is such a fickle thing. One time you are inflicting it, with great gusto, and then you blink your eyes, and the pain that was your great friend has suddenly become your nemesis.
Where to Watch Live
The match is scheduled for a 2.20 pm local time (8.50 am IST) start with live coverage on Star Sports 1 and Star Sports HD1 in India. The match can also be watched via live streaming online in India HERE, while Australia viewers can do the same HERE. Catch the action in the US HERE, while England viewers can live stream the match HERE. Africa viewers can catch all the action HERE.
England were on cloud number ninety nine after a thoroughly satisfying summer against Australia last year. Fast forward a few months, and the tables have turned so much, that Australia now hold the whip hand, with England looking like a club team well out of their depths in international cricket following that 5-0 Ashes drubbing - and drubbing is an understatement.
There is a chance at some sort of redemption for England with the one-day international series beginning at the Melbourne Cricket Ground on Sunday.
Australia, on the other hand, brimming with confidence and finally enjoying their cricket to the hilt, will look to twist that knife deeper, while also preparing themselves for the World Cup that they will be hosting in a little over a year.
"They're two different teams. But for the guys who do play Test cricket, it's quite easy to take your foot off the pedal," Clarke said on Saturday. "I said before the last two Test matches that we as a Test team had a lot to play for because we were ranked fifth at the time and we want to get back to No.1. I say the same about this one-day unit. We know we are not the No.1 team in the world at this stage. That is our goal.
"If you want to be a part of this team, you cannot afford to take your foot off the pedal. We as a team have no complacency where you're sitting there expecting that because the result was 5-0 in the Test series that the one-day result will be the same.
"We know England have a very good one-day team ... we currently sit second in the rankings and only just, England are one point behind us, so we've got to play our best to stay at No.2, let alone get to No.1."
England will have a few new faces in their lineup, with several of their experienced players, who flopped miserably in the Ashes, either gone back home or rested for the first few ODIs.
One of the fresh faces, Eoin Morgan is targeting a series victory, similar to the one achieved by England when they got the better of Australia in 2006-07 after another 5-0 Ashes thrashing.
"In 2006-7 we won the one-day series in Australia after losing 5-0 in the Ashes," the left-hander said. "It can be done, absolutely.
"There can be a sense of relief. I'm not sure how much winning this series would compensate for this latest Ashes whitewash. Having not been part of the side, I haven't felt the impact as much as some of the others.
"I know I have been looking forward to this series, and beating Australia trumps a victory against any other team in the world. The prize is very high."
Team news: Australia: The home side have left out James Pattinson and Shaun Marsh from the first XI that will start the first ODI.
England: Stuart Broad is rested for the first two one-dayers, with Morgan and Ravi Bopara looking to impress for England in the middle order, knowing a good performance in the series could just get them back into Test reckoning.
Expected lineups: Australia (confirmed): David Warner, Aaron Finch, Shane Watson, Michael Clarke (capt), George Bailey, Glenn Maxwell, Brad Haddin (wk), James Faulkner, Nathan Coulter-Nile, Clint McKay, Xavier Doherty.
England: Alastair Cook (capt), Ian Bell, Joe Root, Ravi Bopara, Eoin Morgan, Ben Stokes, Jos Buttler (wk), Tim Bresnan, Chris Jordan, James Tredwell, Boyd Rankin.