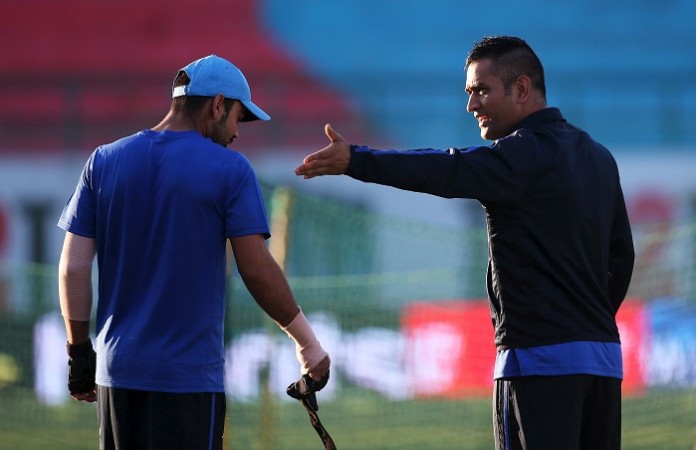 India vs New Zealand threw up quite a few intriguing and engrossing contests in the Test series, and, hopefully, there will be quite a few more of those when the tour shifts to the ODI matches, with the first one up in Dharamsala on Sunday. The first ODI always sets the tone for the rest of the series and with the HPCA Ground one that usually provides plenty of entertainment, that tone looks like going down the right track.
While India might have comprehensively beaten New Zealand in the Test series, there were quite a few moments in the first two Test matches, when the momentum and indeed the advantage could have swung either way. It was India's ability to win the big moments that won them the series, and that is the quality that the home team will look to again in the ODIs.
Get the India vs NZ score HERE
With a lot of the focus already on the Tests that India, the new No.1 team in that format, will play against England from next month, this series might feel a little unwanted, but in the larger context of the Champions Trophy, these five matches are quite important.
The confirmed lineups of the two teams
The Champions Trophy is a major title that India current hold, and with the prospect of a defence looming large, when it comes calling next year in the UK, MS Dhoni will want to smooth out any wrinkles and chinks that might still be there in this team.
While the opening slot is pretty strong at the moment, with four players vying for the two places, there is still a doubt or two in the middle order. Ajinkya Rahane, Rohit Sharma, Shikhar Dhawan and KL Rahul are all strong options for the opening positions, with the first two to take guard in the first three matches, owing to the injuries to the latter two.
Virat Kohli at No.3 is as strong a batsman as you can hope for and with Manish Pandey impressing every time he has been given an opportunity, that No.4 position also looks good. Then comes MS Dhoni, most likely, at No.5, before the worries start, with Kedar Jadhav likely to play in this match owing to Suresh Raina's illness.
A fit and firing Raina is a great asset to the team, and India will hope the left-hander finds his touch of old in this series. If not, India need a solution, and, ideally, someone who can chip in with the ball as well.
New Zealand also have a few questions in their lineup, particularly if Corey Anderson can hold his own as just a batsman alone, at least as far as this series is concerned. With Anderson still recovering from a back injury, the all-rounder will only bat in this series, and New Zealand will hope that will bring those big-hitting skills out even more.
Dharamsala, more often than not, offers up a nice true surface, so runs could be the order of the day here. What the captains – Dhoni and Kane Williamson – choose to do will depend on how much dew they feel will be there in the second session.
The likelihood is that, neither will want to take too much of a chance, and will decide to bowl first, if they win the toss. Williamson, having seen his New Zealand team lose all three tosses in the Test series, will hope luck changes this time out, in more ways than one.
Where to Watch Live
India vs New Zealand 1st ODI is set to begin at 1.30pm IST (9pm NZT, 9am BST, 4am ET). Live Streaming and TV information is below.
India: TV: Star Sports 1/HD1 and Star Sports 3/HD3. Live Streaming: Hotstar.
New Zealand: TV: Sky Sport 3. Live Streaming: Sky Go NZ.
UK: TV: Sky Sports 5. Live Streaming: Watch Sky Sports.
Middle East: TV: OSN Cricket. Live Streaming: OSN Cricket Live.
US and Canada: TV: Willow TV. Live Streaming: Willow TV Online.