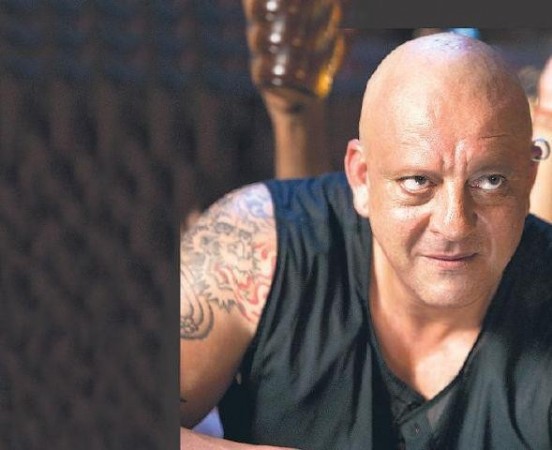 The Supreme Court on Thursday sentenced actor Sanjay Dutt to five years in jail in connection with the 1993 Mumbai blast case.
The actor was sentenced to six years in jail after he was convicted by a special TADA court in 2007 for illegal possession of a 9 mm pistol and an AK-56 rifle. He was acquitted of the terror charges under the now defunct Terrorists and Disruptive Activities (Prevention) Act.
The apex court on Thursday said that it agreed on the acquittal on terror charges, but upheld the conviction for illegal possession of arms. The court reduced the jail term from six to five years for Sanjay. The actor has already spent 18 months in jail and is currently on bail. He has not been granted probation and will be sent back to jail to serve three years and six months. However, the actor has been given an option to file a review petition.
The court has given four weeks time for the actor to surrender. He will not be able to shoot for any films during his jail term, the court said.
Speaking about the verdict, Sanjay's lawyer Satish Maneshinde said, "Once we receive the Supreme Court order, we will then advise Dutt. Unfortunate that this has happened. We will abide the Supreme Court's order," according to CNN-IBN.
On 12 March, 1993, 12 bomb blasts rocked Mumbai killing 257 people and injuring more than 700. The explosions also caused damage to property worth ₹27 crore.
The apex court also upheld the death sentence of Yakub Memon in the Mumbai serial blasts. Calling Memon as the prime accused in the case, the SC said, "We have no doubt about Memon's role in the blasts."
Yakub is the brother of Tiger Memon who along with Dawood Ibrahim is said to have masterminded the Mumbai blasts. Both Tiger and Dawood fled India after the blasts. The apex court also commuted the death sentences of 10 others to life.
The court also came down heavily on Pakistan. It lashed out at Pakistan saying, "The accused were trained in bomb making and to handle sophisticated weapons in Pakistan," and added, "Management and conspiracy of blasts were done by Dawood Ibrahim and others."
The SC said that the Pakistan's Intelligence agency ISI was also involved in the blast.