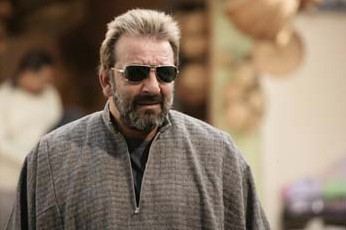 The Central Bureau of Investigation on Thursday recommended to the Supreme Court to uphold the conviction of Bollywood actor Sanjay Dutt in the 1993 serial Mumbai blast case.
The top investigating agency, which holds circumstantial evidence against the actor, also appealed to the apex court to uphold the 6-year imprisonment charge for Dutt, who was found guilty of possessing illegal weapons.
The Central agency did not recommend any other serious charges against the actor but urged the apex court to execute the punishment for the arms offence.
However, the counsel of Dutt contended that the investigating agency implicated the actor in the case, by planting a 16-inch spring on him. The defence lawyer also alleged a flaw in seizure memo on the recovery of the spring.
The Bollywood actor presently awaits the Supreme Court's decision to aquit him from the arms case.
Earlier this month, Dutt reportedly admitted before the apex court that he attended a dinner hosted by underworld don Dawood Ibrahim in Dubai.
Dawood tops the most wanted criminal list in India. Multiple agencies have long been on the lookout for him after he was accused of carrying out various terror activities in the country. He is also believed to be the mastermind behind the 1993 serial Mumbai bomb blasts which killed at least 250 people.
The 1993 bomb blasts took place amid the Hindu-Muslim rioting incidents post the Babri Masjid demolition in Ayodhya in 1992 by some extremist Hindu outfits.
Dutt was arrested under the now repealed Special Terrorist and Disruptive Activities Act (TADA) law and spent 18 months behind bars before he was granted conditional bail by the Supreme Court.
In July 2007, Dutt was convicted for illegal possession of a 9 mm handgun and a AK-56 rifle and was also acquitted of other serious charges under TADA law. Later in November he was released on an interim bail issued by the apex court after he contested his conviction.