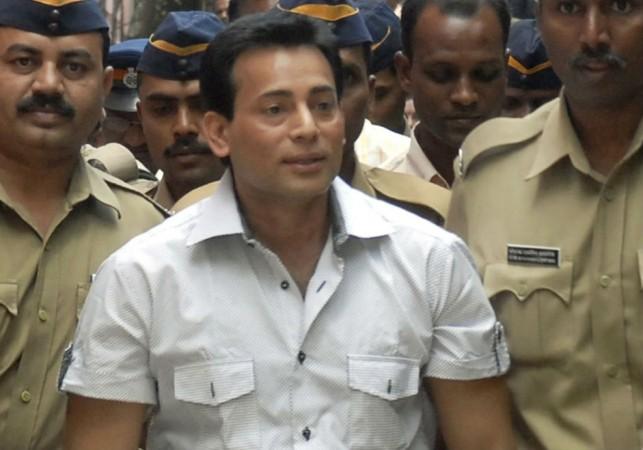 Gangster Abu Salem was on Friday convicted in the 1993 Mumbai blasts case under charges of conspiracy and terror activities by the TADA Court in Mumbai. He was accused of transporting weapons used in the blast from Gujarat to Mumbai.
The court also convicted four others — Mustafa Dossa, Tahir Merchant, Karimullah Sheikh and Firoz Abdul Rashid Khan — for their involvement in the blast that claimed the lives of 257 people and injured over 700 besides destroying property worth Rs 27 crore in March, 1993. The court believes that they were among the main conspirators of the blast.
Salem, however, has been acquitted of other charges that were framed against him under the Terrorist and Disruptive Activities (Prevention) Act (TADA) initially. He was also accused of handing over weapons, including AK-56 rifles, 250 bullets and some grenades, to Bollywood actor Sanjay Dutt at his residence in January 1993.
Another accused Riaz Siddiqui was convicted under TADA charges but was acquitted of other charges framed against him because the court believed that the prosecution failed to prove charges of conspiracy against Siddiqui.
Abdul Qayyum, also an accused in the case, was acquitted of all charges by the court, which has ordered his release on a personal bond. All the accused have been acquitted of the charge of waging war against the country. The court was of the opinion that the accused were fighting for a community and, therefore, they were innocent of charges of waging war against the nation.
Charges have been framed against Salem under IPC Sections 326 (voluntarily causing grievous hurt by dangerous weapons or means), 324 (voluntarily causing hurt by dangerous weapons or means), 436 (mischief by fire or explosive substance with intent to destroy house, etc), 201 (causing disappearance of evidence of offence, or giving false information to screen offender), 212 (harbouring offender), 302 (punishment for murder) and 307 (attempt to murder), News18 reported.
The case has spanned for over 24 years with delays, convictions and an execution – that of Yakub Memon — having taken place. A major verdict in the 1993 Mumbai serial blasts case came in 2007 when as many as 100 people were convicted and 23 acquitted. Twelve people were sentenced to death, though only Memon was hanged in July 2015.
The next hearing is scheduled for June 19 to decide on the quantum of sentence for the six accused in the case.
Meanwhile, the Delhi Police on Friday arrested a shooter, who claimed to have worked for Salem. The shooter had shot at his wife and sister and is also involved in several cases.